Meet Michelle Carruthers, Senior Consultant – VIC
What do you do at CreditorWatch and why do you love it?
I've newly been appointed as a Senior Consultant. I love my role as I get to work with a variety of businesses from micro breweries to the top ASX listed companies. No day is the same.
My favourite part of my job is the people I work with, internally and externally. I value all these relationships and go above and beyond to help my customers and/or new members of our team.
Also, I truly enjoy learning about new businesses and understanding what their needs are and how CreditorWatch can be part of their strategy to achieve their outcomes.
What does your average workday look like?
Due to COVID-19 and being in lockdown, right now my day starts sharing a home office with my husband with both of us fighting for the best room in our home.
At 8.30am, I make a coffee and check my emails. I'll respond to them by 9am and then I am on the phone or doing a Zoom catch up with current and new customers.
To keep me up to date with changes in the industry, I often spend some time reading relevant articles from LinkedIn, AICM, AFSA, insolvency board and our own webinars.
I often allocate 30 minutes or so on a Thursday to my volunteer work with the AICM.
At 5.30pm I close my computer and go for an hour walk with my husband.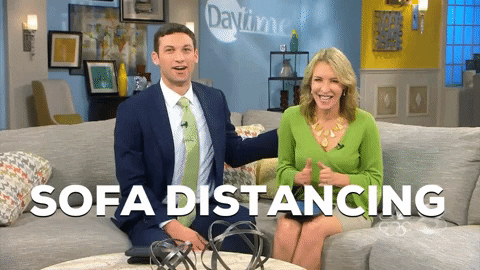 Your role probably exists at other companies. What makes CreditorWatch special?
Hands down, it has to be the people and culture. I love my Melbourne work family, coming to work is easy, knowing I get to see their faces every day.
I also love that I can call any of the senior management team and they are happy to have a chat or a laugh with me. We all work hard and are always rewarded with fun activities.
For example, some of my favourites have been axe throwing, an Italian cooking class and getting a pool champion into the office to teach us how to play pool.
What's the biggest career lesson you've learnt so far?
That you never stop learning and that the credit industry is very small and everybody knows everybody.
What's been your biggest achievement in your role?
My biggest achievement is when I started getting phone calls from people in the industry asking me for a meeting to show them CreditorWatch. I'm also really proud to have been voted in on the AICM VIC/TAS council.
What's your biggest achievement outside of the office?
I've lived outside of Australia twice and I've managed to continue my passion of painting and art since I left school.
If you could do another job for just one day, what would you do?
I'd love to be an explorer or an archaeologist. I love exploring new countries especially ones that are hard to get to and, therefore, are less explored.
Some of my favourite places have included Madagascar, Palau, Ecuador and Patagonia.
This is a photo of me in Uganda trekking through the jungle looking for the Silverback Gorillas. I love this photo because it was our honeymoon and it was such a challenging and rewarding hike.
If you could only eat one food for the rest of your life, what would you eat?
Risalmande – My Dad's Christmas rice pudding that has rice, almonds, vanilla and cream. YUM!
What three apps do you use the most?
1. Zoom – makes connecting with customers, colleagues, friends and family easier.
2. Etsy – allows me to shop, create and be inspired.
3. Snapchat – allows me to share and receive photos, videos and texts from my family and friends.
What's something you've always wanted to try but never have?
I'd like to try caving or swimming with great white sharks.
If you loved this article, you'll also love: Meet the Crew: Staying Home and Happy