Downloadable Resources
Learn more about the issues affecting your business
The Future of Fintechs 2021 white paper
CreditorWatch is pleased to present its latest white paper on the future of fintechs, one of the most important trends in financial services.
This paper explores how fintechs are defining new ways for the financial services system to operate and the multiple industries impacted, as new technologies, business models and regulatory structures find their place in our economy.
Economic Road Ahead EOFY Playbook 2021/22
Download your free copy for thought-leadership commentary by CreditorWatch CEO Patrick Coghlan, economic and industry insights from Australia's top economic commentators including CreditorWatch's Harley Dale, and a preview into the remaining challenges for the year ahead.
The Future of Insolvencies: Tsunami, Torrent or Trickle?
The temporary moratorium on trading while insolvent, introduced in March 2020 by the federal government, prompted a collapse in the average number of insolvencies on an annual basis.
This white paper explores the future for insolvencies in the post-JobKeeper economy, drawing on the insights of some of Australia's most senior insolvency and business experts, as well as CreditorWatch's proprietary data.
The PPSR's Role in Saving Firms from the Zombie Apocalypse
In this white paper, CreditorWatch teams up with the experts at Ledlin Lawyers to discuss how the Personal Property Securities Register (PPSR) offers Australian businesses protection from zombie companies emerging out of COVID-19.
You'll learn how the PPSR works, the importance of filling out registrations accurately and who to contact if you need help.
The Economic Road Ahead: CreditorWatch Perceptions and Insights
This is the playbook you need to navigate the unfamiliarity of the new financial year. It's more important than ever to access trustworthy advice, up-to-date data and expert insight. In a time of flux, these are the things you and your business can rely on.
Download your free copy for thought-leadership commentary by CreditorWatch CEO Patrick Coghlan, Small Business Risk Review data analysis and a deep dive into customer insights collected from our July 2020 survey.
Automation in Credit Risk Management
Before automation and digitalisation, analysing data to process a credit application or assign a credit score could take weeks.
When it comes to managing credit risk, time and accuracy are key. Automation gives credit teams the ability to handle more complex data, create intelligent credit risk processes and facilitate faster transactions.
In this paper, you'll find out why you need to incorporate automation into your credit management processes. It's a deep dive into topics discussed in this blog post.
We cover the following topics:
- Trends in credit risk management and the need for change
- Data and analytics
- Benefits of automation
- How CreditorWatch can help
Commercial Real Estate: Resilience During a Recession
The commercial real estate industry has been up against some significant challenges during 2020. In this paper, we analyse evolving trends in the commercial real estate industry and discuss how your business can adapt, survive and thrive during trying times. It explains the issues presented in this CreditorWatch blog post in greater depth.
The guide discusses the following topics:
- Industry trends and challenges
- Impact on different types of commercial assets
- Strategies to survive and thrive during a recession
- How CreditorWatch can help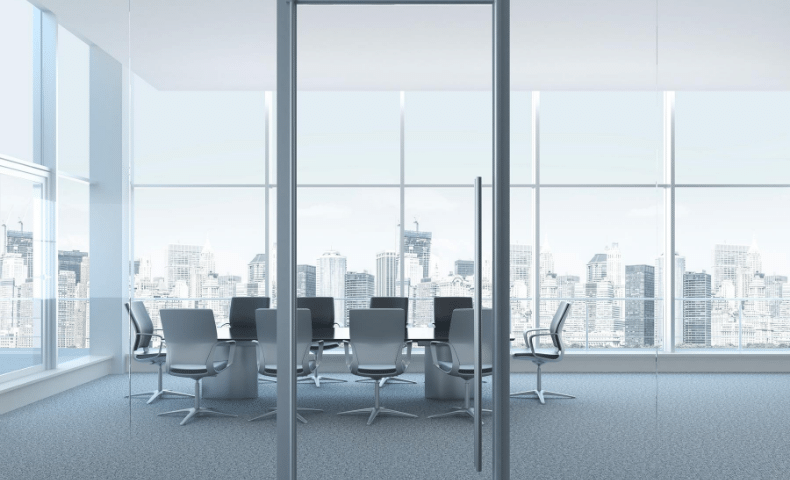 How to Do Due Diligence When Trading with a Trust
Trusts can be tricky to understand, and as a result, you might not even know you're trading with one.
CreditorWatch has written this paper to help you learn how to identify a trust and protect your business with the best practices for due diligence.
We cover the following topics:
- Understanding trusts
- Trading with trusts – problems and questions
- How to protect yourself when trading with trusts
- How CreditorWatch can help
You might also find this webinar helpful to understand trusts: Trusts: What Are They Hiding?
Managing Risk with Subcontractors in the Construction Industry
This resource is a guide to understanding the risks that subcontractors can present in construction and the ways to mitigate them. It explains the issues presented in this CreditorWatch blog post in greater depth.
The guide discusses the following topics:
- Risks involved in using subcontractors
- Managing these risks – before, during and after the project
- How CreditorWatch can help
PPSR: A Comprehensive Guide
The PPSR is essential knowledge for any Australian business hiring out or selling goods on credit terms.
Gain expert insights into the Personal Properties Securities Register (PPSR) and why it's a necessary part of doing business in Australia.
Our free eBook challenges the misconception that the PPSR is too complicated to understand or use.
Protecting Your Business with the PPSR: Wholesale Industry
This paper focuses on the Australian wholesale industry and how the PPSR is the most effective way to exercise control of your interests and gain security, especially in times of uncertainty.
We cover the following topics:
- The impact of COVID-19 on global supply chains
- How to protect your wholesale business in times of crisis
- The PPSR for risk management and financial security
- How PPSRLogic can help
Combating Illegal Phoenixing
In 2020, the Combating Illegal Phoenixing Bill was passed, reflecting the Australian government's increased efforts to address issues of corporate and financial crime and fraud.
In this white paper, CreditorWatch discusses the impact of dodgy director activity on the Australian economy. You'll learn what phoenixing is and what the government is doing to help prevent it.
You may also find these resources helpful:
KYC Compliance: A Comprehensive Guide
Enhance your due diligence practices with this eBook on Know Your Customer (KYC) methods and tools.
This free guide covers important KYC processes, how to identify the Ultimate Beneficial Owner of a business and how to comply with AUSTRAC's Anti Money Laundering and Counter-Terrorism Financing Act.
You may also find this useful: