If you want to climb the career ladder, you'll need more than just hard work and talent. In today's job market, building a strong network and finding a great mentor are critical to achieving your goals. This is especially true now that the job market is more competitive than ever before, with hundreds of qualified candidates vying for the same positions.
Your network can help you discover new opportunities, and a mentor can provide invaluable guidance and support as you navigate your career path. But how do you find these resources and make the most of them? That's what this article is all about, so if you're ready to take your career to the next level, read on!
Build Your Network and Seek Mentorship:
The market is shifting, and in particularly for the knowledge worker. In a recent role that I was hiring for there was over 200 applicants, for that same role 12 months ago there would have been less than 3. In simple terms, the market is competitive and who you know matters.
Your network is a fast tracked option into new roles and opportunities and may offer a backstop to unforeseen changes in your current role. As a hiring manager, I've often met with candidates that on paper simply do not fit the role but have been introduced as 'highly regarded' or 'extremely capable', or sometimes even less formally as someone simply to meet for a coffee and offer guidance. I've also been the beneficiary of these sort of conversations. Sometimes it works out in terms of immediate opportunities and other times it doesn't, regardless our networks expand, and it's potentially the path to the top of a long and growing pile of CV's for future opportunities.
I can recommend starting by looking at meetups in your field or by reaching out to folks on LinkedIn. I'm always surprised at the willingness of people to help, the hardest part is putting yourself out there in the first place and gathering initial momentum.
Within your network, a key consideration should be a mentor in your current organisation. A mentor is often more senior in the business, has more visibility of potential change, has likely done your role or similar and can really help you get focused on your progress. If done well, a mentor is likely to feel personally vested in your performance and progress, which can be handy!
My advice here is that you find a mentor that you buy-into, you trust, has your best interest at heart and is senior enough to help you progress your career. It can take many months to really warm up a mentor, mentee relationship, so stick to it and own it, after all you are the ultimate beneficiary. Make sure you come to the meetings with an agenda, key talking points, ares of development and goals for the relationship — it's up to you to drive.
Visibility Matters:
The topic of remote work has become increasingly controversial in recent years, with some advocating for the benefits of a flexible, remote work culture, while others argue that in-person collaboration is irreplaceable and both arguments have their merits. The question on your mind should be whether or not you should get yourself into the office. When it comes to progressing your career, visibility to your team, peers and other senior leaders can really help you stand out. After all, the saying goes, "out of sight, out of mind." And there is some truth to this. When you're not physically present in the workplace, it can be harder to build and maintain strong relationships with your colleagues and supervisors. You may miss out on important conversations, meetings, or opportunities that are happening in the office.
Being visible and present also gives you the opportunity to advocate for yourself. While it's true that other people can play a role in your success, ultimately you are the one who has to take the initiative and make things happen. This means being proactive, staying focused on your goals, and being willing to take risks when necessary. Doing this in clear line of sight can only help.
Narrow Your Focus:
In job interviews, I often hear the question, "Where do you see yourself in 5 years?" While I understand the importance of having long term goals and aspirations, I find this question frustrating because it can be challenging to plan that far ahead. Life is unpredictable, and our priorities shift over time.
When it comes to progressing your career, thinking about how you can maximise your current role and potentially the one you want to be in next can help. To get started, narrowing your focus can have a big impact. A strategy that I've seen effective is reviewing job descriptions for roles that are either more senior than your current position (aspiration roles) or at a similar level to see how your current skills stack up against your peers. In parallel it often helps to speak to your network to check your thinking and discuss practical ways of making progress on key development areas that's you might have identified.
This is one way of setting the building blocks that will progress you towards your goal which may be many years in the future.
There are many ways of advancing your career, and sometimes timing is everything. The surest way to give you the best chances of being at the right place at the right time is by building your network and cultivating a mentor that you buy into, while being visible as you smash your goals. It's your career, so take control today!
business sales
career
career path
Mentoring
sales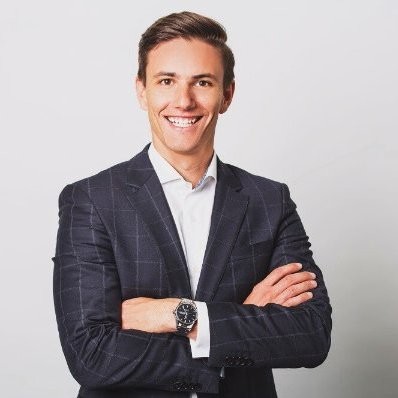 Over the course of the last 10 years, Justin has helped some of the largest business in Australia and New Zealand make better, more informed decisions levering first, second and third-party data. Having worked across almost every industry, Justin's passion from data comes from its ability to predict future risk and identify potential for the mitigation of that risk.
Get started with CreditorWatch today
Take your credit management to the next level with a 14-day free trial.