At CreditorWatch, we understand and value the confidence you place in us when you register to use our platform. We know that you rely on us to support your business with credit risk management tools that help you protect and grow your business while ensuring that your data is safeguarded with gold-standard security protocols.
Many credit bureaus claim to have high service availability and rigorous security standards, but we have the record to prove it. Over the past 12 months, we have invested heavily in upgrades to system security and efficiency which delivers market-leading uptime of better than 99.95%. We know that platform downtime has a real customer and operational impact, on top of financial and reputational cost to businesses.
Securing our data and your data is also of paramount importance to us. Our data security policies and practices are gold standard, and consequently, we help you maintain the trust of your customers.
Our platform improvements over the past 12 months
Improved data security – ISO Certification
We have improved further security processes and tools to gain ISO 27001 and ISO 27017 certification. This certification is not given out readily. It is a testament to our dedication to security. We have also added multi-factor authentication to increase the level of data security for all users. It is important that you use ISO certified companies when sharing data or sensitive information.
Certified Well Architected Framework by AWS
The CreditorWatch ecosystem is 100% cloud hosted on Australian AWS data centres. In addition to our international certification for security standards, we also have AWS certification for a well-architected framework. Security is one of the six pillars of the framework which lays out how brands can use cloud technologies to protect data, systems and assets. Having a cloud-based system means we've made it easy for our customers to connect and integrate to CreditorWatch solutions. And as our customers' businesses grow, with cloud technology we can easily scale with the demand for our service. Once again, ensuring you can do business 24/7 with no loss in productivity or revenue.
Commitment to business continuity
We are committed to our customers' business continuity and as such we have invested significant resources in these areas over the past 12 months. We have a platform with market-leading uptime of better than 99.99% and greatly improved performance. In fact, over the past three years we've maintained market-leading minimum uptime of 99.95%. Additionally, we have implemented better communication tools to ensure you are kept up to date with any changes or potential third-party outages (e.g. ASIC).
ATO Digital Service Provider Certification
In February 2023, CreditorWatch became the first credit reporting bureau in Australia to be granted the Digital Service Provider (DSP) certification from the Australian Taxation Office (ATO). The ATO performed its security due diligence on CreditorWatch, assessing the company's data security procedures and uptime against the government agency's DSP Operational Security Framework before granting certification of compliance. The certification reflects CreditorWatch's gold-standard data security procedures and means that we meet the ATO's requirements to:
Reduce the risk of identity theft
Reduce the risk of tax refund fraud
Reduce the risk of system hacks
Provide controls to protect the confidentiality and integrity of clients' data.
Launch of our Trust Centre
Our live Trust Centre, independently monitored daily by Drata, a single destination for customers to view real time information into our platform infrastructure, our security controls and our policies and processes including:
Our latest ISO certificate
InfoSec overview – 13 pages of FAQs about our platform
Our IT policies
Continuous monitoring: Drata monitors and scans our environment against ISO controls and provides live information to our customers about whether we are adhering to ISO standards. No other credit reporting bureau does that.
Better user experience
All tools have been unified onto a single platform combining our onboarding (ApplyEasy), credit reporting, monitoring and PPSR platforms to create a single seamless workflow and improve user experience. Our team has rolled out significant improvements to ApplyEasy, our digital onboarding solution and reconfigured DebtorLogic for a more comprehensive view of customer payment behaviour.
New products
We are committed to continually improving our product offering to customers to help them manage their credit across their customer credit lifecycle. Over the past 12 months, we have introduced SmartID, a facial biometric identity verification tool to help you detect and prevent identity fraud, and CreditorWatch Collect, an automated debt collection solution that helps businesses get paid faster, efficiently.
Incorporation of ATO data
We've incorporated ATO tax debt default data into our recently upgraded RiskScore tool to provide a more holistic view of a business's credit risk – we are the only credit reporting bureau to provide this data. Our development team also completed several back-end data integration projects to give you access to more detailed debtor information.
Continual improvement
With an extraordinary depth of skills and experience across our entire team, we are committed to continually improving our offerings to you both big and small. The Business Risk Index has been lauded by customers as a critical service for better understanding geographic and industry risk. Our RiskScore continues to be improved to better predict the probability of default amongst businesses while one of the next big things we are currently developing is a biometric facial recognition identity verification product.
Get in touch
If you're being impacted by downtime or not confident in the data security of your current partners, have a chat to our team of credit management software experts. Learn about CreditorWatch's suite of credit management tools and how these can securely integrate with your business.
credit
credit management
credit reports
credit risk
credit risk management
creditor
finance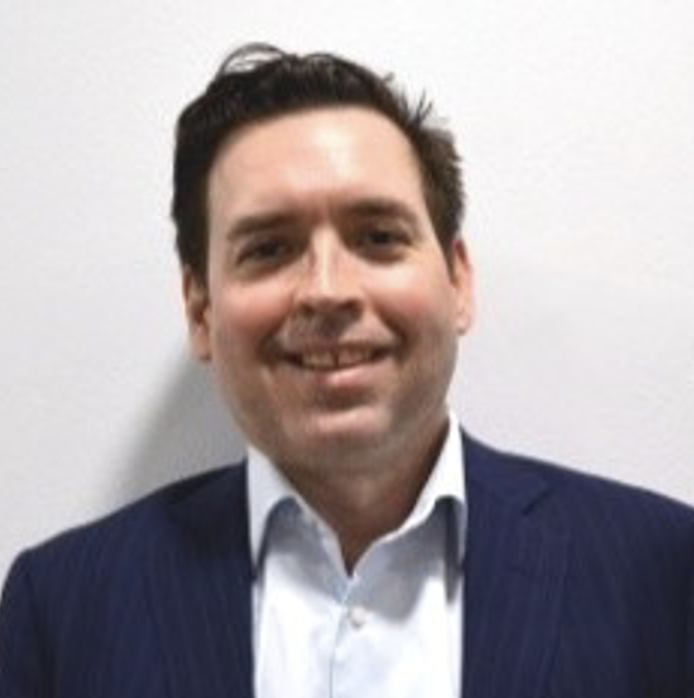 Head of Content & Communications
Michael joined CreditorWatch as Head of Content and Communications in July 2021. He has more than 20 years' experience in business journalism, marketing and communications strategy and digital content development. He is passionate about communicating to the business community how CreditorWatch's product suite can help them grow and protect their companies.
Get started with CreditorWatch today
Take your credit management to the next level with a 14-day free trial.