What is a credit reference check?
A credit reference check, or credit report check, describes accessing a business or individual's credit file with a reporting body. Australian companies can sign up for a free trial of the credit reporting tools from CreditorWatch to check the creditworthiness of trading partners before extending terms. Conducting this due diligence allows for proactive corporate risk management, avoiding risky debtors before they threaten vital cash flow.   
What is a credit reference, and what is it used for?
A credit reference check, or credit report check, details the risk of a borrower or debtor according to that reporting body. Businesses can access credit reports in the reporting suite from CreditorWatch to determine the risk of trading partners and assess whether to extend credit terms.  
Within the reporting suite, our advanced, machine-learning RiskScore technology analyses extensive sub-categories of data to generate a score between 0-850. The higher the score the more creditworthy the company. Astute businesses use credit reference checks to determine the risk profile of current or potential trading partners and secure cash flow. This due diligence may help to inform high-level decision making processes. Failure to conduct risk analysis may expose a company to late-paying or defaulting debtors, which could result in eventual insolvency.  
A business's credit report and RiskScore analyses data such as: 
11,000,000 monthly tradelines of behavioural data from over 55,000 CreditorWatch customers, including SME payment data from Xero and MYOB

 

Business demographic risk data, including geographic risk clusters, to capture the risk of particular locations. 

 

Traditional risk drivers, such as court actions, ASIC notices, bankruptcies, insolvencies and ATO tax defaults. 

 
Why might you need to conduct a credit reference check in Australia?
To gauge the risk of a trading partner.

Checking a prospective trading partner's credit file and score before extending credit should be a non-negotiable precaution. You need to inform your business of its credit risk to safeguard cash flow and prevent revenue from being locked in accounts receivables. 

 

To check for adverse information.

Beyond the RiskScore itself, the credit reporting suite from CreditorWatch advises you of court actions, adverse ASIC notices, ATO tax defaults, insolvencies and more credit history data. This information adds more clarity to the picture of that business as a debtor, and justifies the score and risk tier allocated. 

 

To plan out your trading timeline.

Checking credit reports allows your business to map out its trading activity and supplier relationships moving into the future. You can proceed with greater confidence when you know that your closest trading partners are creditworthy. Further, the 24/7 Monitoring and Alerts from CreditorWatch ensures that any critical information changes don't go unnoticed, creating agility and flexibility as circumstances shift. 

 

To monitor fraudulent activity

. Fraudulent cross directorships and court actions against a company can pose a significant risk to your bottom line. You need to be made aware if any such red flag is found, to prioritise collections and conclude any trading. The credit reporting and automated monitoring capabilities from CreditorWatch allow you to stay informed and take action decisively. 

 
How do you run a credit reference check for individual consumers in Australia?
Consumers are entitled to a free copy of your credit report with the credit reporting bodies for individuals every three months. Accessing this free copy will not affect your credit score.  
Collect relevant identification.

The reporting bureaus must verify your identity before sending you a free copy of your credit report. You must be able to provide the details of at least one of the following documents: Australian Driver's License, Medicare Card, Australian Passport, and Centrelink Card.

 

Contact the reporting bureaus.

Each credit reference agency for consumers has an online portal to order your free consumer credit report. You cannot bulk order all three at once – you must follow the process independently with each reporting body. 

 

Receive your credit reports and advise of any mistakes

. Some reporting bureaus can take a number of days to deliver your credit report, which you should receive over email unless nominated otherwise. If any incorrect information is on file, report it immediately to the relevant lenders and bureaus.  

 
Check the creditworthiness of trading partners with RiskScore from CreditorWatch.
Due diligence is the key to mitigating risk. RiskScore from CreditorWatch is the intuitive platform you need to access sophisticated credit reporting for Australian businesses.  
Search any company's ABN or ACN to reveal the credit score from 0-850 (the higher, the better) and risk tier from A1 to F.  The machine learning algorithm incorporates over 11 million monthly tradelines of data from 55,000+ customers, demographics, payment information from Xero and MYOB, and more. RiskScore takes these enormous subcategories of data and translates them into intuitive, readable scores.  
High-value or high-volume trading relationships may require further scrutiny. Sometimes the future of the business can depend on one major trading partner. A Financial Risk Assessment from CreditorWatch is the trade reference tool to create confidence and trust. We explore two to three years of company financials, including income statements, cash flow, ASIC notices, and court actions. Complete with succinct analysis from a qualified CA or CPA and turned around in a couple of days – it is the comprehensive breakdown you need to know who to deal with.  
Leveraging our powerful credit reporting suite, you can protect vital cash flow and mitigate the risk of bad debtors. Speak to our expert team today.   
credit check
credit management
RiskScore
trading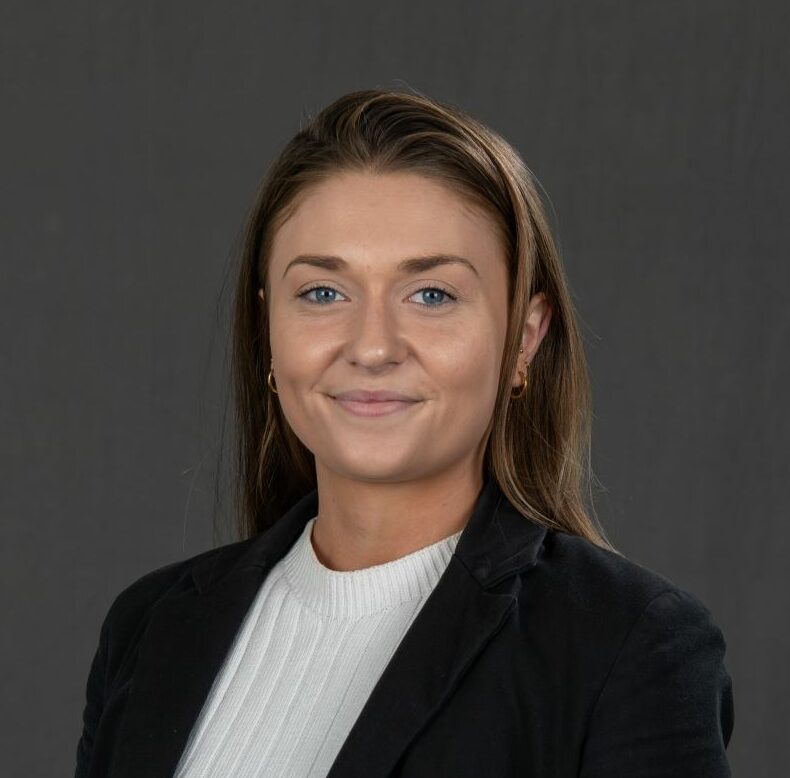 Sarah joined the CreditorWatch marketing team in May 2023, bringing with her a strong passion for helping businesses and individuals navigate the intricate world of credit through strategic marketing and effective communication channels.
Get started with CreditorWatch today
Take your credit management to the next level with a 14-day free trial.