Checking the credit of your customers and clients is a vital aspect of running any business in Australia. Whether you're offering services, products, or financing, you need a way to ensure that you can trust your customers to fulfill their financial obligations. This trust is particularly crucial when dealing with lenders, credit card providers, and assessing your own personal credit score.
Many businesses may view conducting credit rating checks for every partner or client as excessive and rely on their own judgment of character. While you can Google a company or consult with others who have previously extended credit to them, conducting a thorough credit check is the key to gaining insight. A company may appear financially sound on the surface, but a business credit check unveils its true financial position.
Business credit scores are a valuable and cost-effective source of information that can save you time and money in the long run. Not knowing how to check a business credit score is a common oversight, but with the assistance of CreditorWatch, this obstacle can be easily overcome. We do the groundwork for you, revealing any hidden risks and predicting future developments.

The importance of a credit check
In December 2021, 419 Australian companies declared bankruptcy due to bad debt. Without conducting credit checks, your business could face bankruptcy within seconds, emphasizing the need for vigilant risk assessment.
Understanding the risks associated with extending credit is vital to maintaining your financial stability. Late or defaulted payments can adversely affect your cash flow and ability to meet obligations, resulting in unrecoverable costs, a tarnished personal credit record, and even bankruptcy.
Whether you're evaluating the credit of a public company, sole trader, trust, or any other entity, a credit rating check from a reputable commercial credit bureau is a straightforward and effective method for minimizing financial risk, and it should be a fundamental component of your business's financial strategy.

What's included in a credit rating check?
A credit rating check for a business entity compiles all available information regarding its credit history to generate a comprehensive Business Credit Report. This report offers a snapshot of the entity's financial health and its capacity to meet payment obligations.
Conducting a thorough credit rating check reveals a wealth of information. While numerous credit bureaus offer credit rating checks across Australia, none match the comprehensiveness of a report from CreditorWatch.
An in-depth business credit score from CreditorWatch encompasses high-risk indicators, including payment defaults, court actions, debt collection records, and administration appointments, along with details such as the business's longevity, company status, director information, address, shareholder details, and cross directorships, in addition to identifying phoenix activity.
In contrast to an average credit check, which provides a basic rating (e.g., low, fair, good, very good, or excellent) based on past financial obligations, a Business Credit Report from CreditorWatch, backed by data from a diverse and exclusive database, offers detailed analysis and predictions of future behavior.


Checking a business credit score with RiskScore
Taking due diligence to the next level, RiskScore uses advanced technology and extensive data sets to assess a business's creditworthiness and predict the likelihood of defaulting on payments over the next 12 months.
Drawing from Tradeline behavioral data, SME payment data from Xero and MYOB, and corporate ATB uploads, this transactional information highlights repayment patterns. As the only Australian bureau gathering payment information directly from small businesses, this unique tool provides a reliable early warning of high-risk debtors.
RiskScore effectively ranks the riskiness of an entity on an A1 to F scale, allowing you to gauge creditworthiness at a glance. Complementing this assessment with business demographic data, it captures any economic stress related to location and more, while also considering traditional credit risk factors like insolvencies, court judgments, and bankruptcies.


CreditorWatch Credit Reports
Employing AI-driven systems for comprehensive data research, CreditorWatch offers a detailed Business Credit Report. This information equips you with the facts you need to decide whether to engage in business with a company.
CreditorWatch's credit report includes information about the business's lifespan, its director, business address, and shareholder details. Knowing the details of shareholders can help you assess the backing of successful companies that may or may not extend credit to you.
Another valuable feature in the CreditorWatch credit report is the identification of cross directorships and phoenix activity, allowing you to ascertain directors with connections to other failed or failing companies.
High-risk indicators reveal if a business has a history of payment defaults, court actions, or debt collection records. This information can provide instant insight into their financial stability and reliability as a business partner.
Another high-risk indicator is administration appointments, which indicate whether a business is required to make upfront payments due to a low credit rating or if they lack the assets to cover their debts in case of financial difficulties.
The system sends notifications whenever a modification is made, covering payment defaults, court actions, insolvency notices, mercantile inquiries, administrator or liquidator appointments, ABN/ACN changes, company status changes, directors joining or leaving a company, and address changes.

Reduce the risk of bad debt
Regardless of your business's size, conducting business credit score checks on your customers should be a standard practice. With advanced debt management systems, including monitoring and alerts, CreditorWatch's credit rating tools are user-friendly and seamlessly integrate into your ongoing business operations. Begin with a free trial to make informed decisions that will foster your business's growth.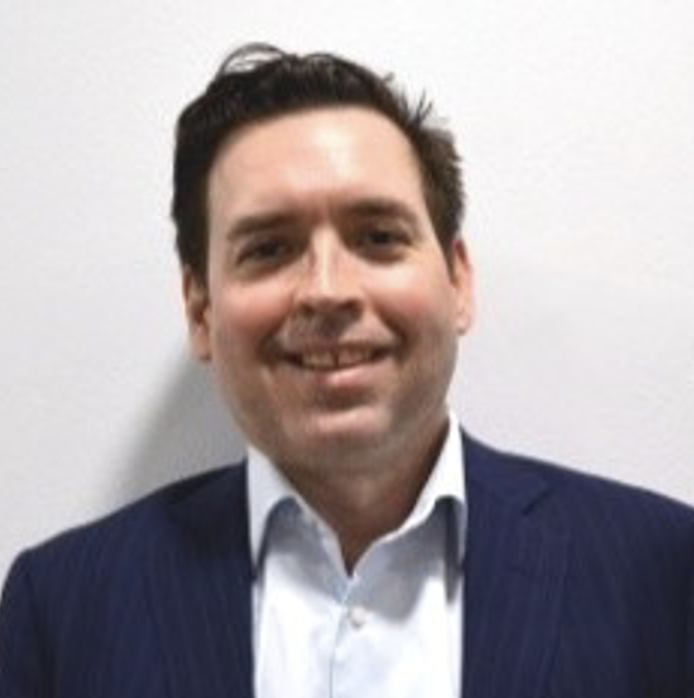 Head of Content & Communications
Michael joined CreditorWatch as Head of Content and Communications in July 2021. He has more than 20 years' experience in business journalism, marketing and communications strategy and digital content development. He is passionate about communicating to the business community how CreditorWatch's product suite can help them grow and protect their companies.
Get started with CreditorWatch today
Take your credit management to the next level with a 14-day free trial.