Running a credit check on a business is essential for proactive risk mitigation strategies. Checking credit scores for businesses is made intuitive with the advanced RiskScore platform from CreditorWatch. 
You can check the creditworthiness of any existing or prospective company client with a simple ABN or ACN search, and better inform your decisions with sophisticated data. Read on to learn how to do a credit check in our guide below. 
What is a credit check in Australia?
Within its credit file, a business credit score reflects a company's ability to service credit or debt. Astute businesses can access this information via a credit check before extending terms to mitigate exposure to risky debtors who may be likely to default. Credit scoring platforms such as RiskScore from CreditorWatch do just that by analysing extensive datasets, such as payment data from Xero and MYOB, to generate a score for Australian businesses. 
In the instance of RiskScore, each business gets scored on a scale of 0-850. A higher score reflects a more creditworthy company – likely to pay debts on time and in full. The score is not the only information within the credit report; the analysis also allocates the searched company a payment rating from A1 to F. Depending on where it falls, you will see recommended actions for your business regarding whether to extend credit. 
Further, the credit report includes registered defaults, the number of credit enquiries on that business, ATO tax defaults, court actions, and more. In this day and age, a trade reference letter simply isn't enough. With the knowledge gained from a credit report, your business can differentiate between those entities that pose a significant credit risk and those that don't.  
What do you need to know before conducting credit reference checks? 
Before you credit check a company on RiskScore, you will need to know its name, Australian Business Number (ABN) or Australian Company Number (ACN) to run a credit report and determine the answers to any trade reference questions.  
How to check credit references for business using RiskScore 
Sign up for CreditorWatch 
New users can sign up for a free trial offer here to determine which subscription will work best for their company. There are plans to suit every business, and you can change plans easily within your account.  
Sign in to your business' CreditorWatch profile via the login portal. From one central location, you can access the full suite of services according to your subscription, including credit reports, company monitoring, Aged Trial Balance (ATB) management, and Know Your Customer (KYC)/Ultimate Beneficial Owner (UBO) reporting.  
Identify and run a credit report on a current or prospective trading partner using its registered name, ACN or ABN. The platform does the rest.  
Within the credit report, RiskScore will analyse over 11 million monthly tradelines from 55,000+ CreditorWatch customers to generate a business credit score between 0-850. Remember that the score only represents that company's creditworthiness at that moment, and information can change. Monitor trading partners regularly using 24/7 Monitoring and Alerts to stay alert for any red flags.  
Check the ranking and any other adverse information  
The RiskScore allocated will place the searched company in a risk tier from A1 to F. Each payment rating has corresponding advice from CreditorWatch concerning who to extend terms to and who to avoid. Further, in the credit check report, you can note any court actions, registered payment defaults, ATO tax defaults, ASIC notices, and other adverse data.  
Make informed credit decisions 
Your business can develop a clear understanding of the credit risk posed by a company based on the learnings from a credit report. With accurate data supporting your decisions, you can mitigate your exposure to bad debtors and protect your cash flow. With its cash flow secured, your business can thrive.  
What should you be looking for when conducting a credit check in Australia?
Does the score represent a creditworthy business?

You must deal with trading partners that will pay you in full and on time. Outgoings need to get paid, and they can't get paid with money locked in Accounts Receivables. Businesses with thinner margins must be extra diligent, as any halt to cash flow might mean trouble. 

 



Have any payment defaults been registered against that business?

Registered payment defaults are a surefire sign of risk, as many companies that incur a payment default

enter administration within 18 months

.

 

 
Are there any court actions or ASIC notices listed?

Adverse information, such as court judgements, can inform you of directorial malpractice or suspicious activity. If you're unsure whether to extend terms to a business based on its RiskScore, this information might help sway your decision. 

 



How many credit enquiries have other companies run on that business?

Several credit enquiries over a short time can indicate a hunger to secure credit, which is often a red flag. Or in another trade reference example, that company could be supplier-hopping from one trading partner to the next, which is equally concerning. Checking enquiry numbers offers insight into the activity and enthusiasm of a company and may assist in making credit decisions. 

 
Monitor trading partners to mitigate risk with CreditorWatch
Conducting a trade reference check is only one component of a comprehensive risk management strategy. Information can change quickly, and you need to be the first to know if your business is at risk of exposure to defaulting debtors.  
Thankfully, CreditorWatch offers integrated and automated 24/7 Monitoring and Alerts to ensure you're in the loop. You'll receive an email once anything changes for a monitored company, from court action to a payment default or deteriorating RiskScore. This alert gives you essential forewarning to pre-empt the problem and mitigate risk exposure.  
Further, you can conduct a trade reference check in Australia on the payment tendencies and trends of your entire Aged Trial Balance using DebtorLogic. With this interactive trade program, your business can quickly identify trading partners falling behind industry payment averages. You can then prioritise collections using our powerful, third-party branded letter templates and resources to improve Days Sales Outstanding by up to 53%.  
With the intelligent CreditorWatch suite, you can protect cash flow and mitigate the risk of bad debtors.  
credit check
credit reports
credit score
monitoring
reference check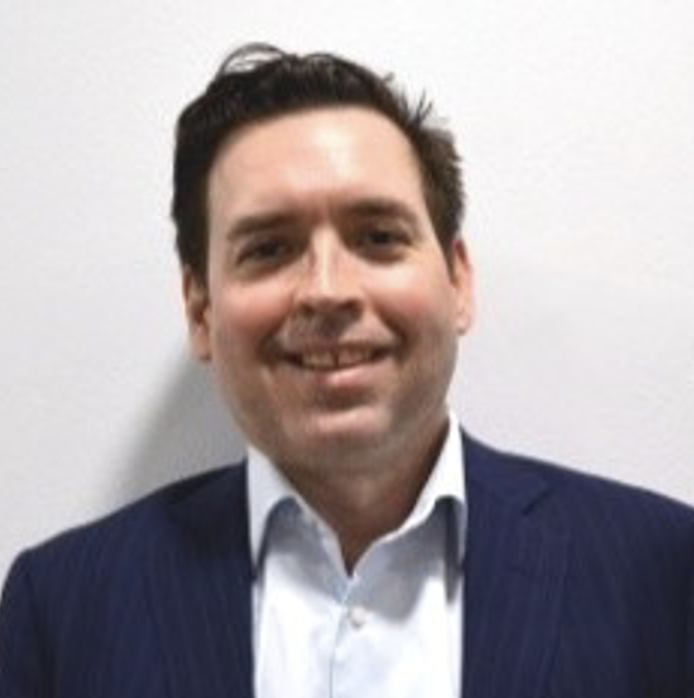 Head of Content & Communications
Michael joined CreditorWatch as Head of Content and Communications in July 2021. He has more than 20 years' experience in business journalism, marketing and communications strategy and digital content development. He is passionate about communicating to the business community how CreditorWatch's product suite can help them grow and protect their companies.
Get started with CreditorWatch today
Take your credit management to the next level with a 14-day free trial.