Credit checking for Australian businesses is the speciality of the CreditorWatch team. Credit checking due diligence helps creditor companies, lenders, and banks create a clear picture of borrower risk. This analysis helps determine what credit terms to extend to debtors, if any.  
What are credit check organisations?
Australian credit reporting agencies, such as CreditorWatch, offer credit reporting, management and risk mitigation services for domestic companies. These offerings provide greater transparency regarding the credit risk of trading partners and their likelihood of defaulting on payments. Each reporting body has its own proprietary datasets that inform debtor analysis, and our RiskScore data is extensive, including: 
Over 11 million monthly tradelines from 55,000+ customers, including SME payment data through Xero and MYOB and corporate ATB uploads.

 
Business demographic risk data, including clusters of geographic risk and incorporating factors such as business maturity and tax status.

 



Traditional credit risk drivers, such as court actions, ASIC notices, bankruptcies, registered defaults and ATO tax defaults.

 
There are also credit checking bureaus, which can hold files and generate credit scores for individual consumers. You may wonder, "Who can check my credit score/who can access my credit report?". Any bank or provider with an Australian credit licence can access individual consumer credit files and scores with one of these providers when assessing an individual's application for a loan.  
These scores are informed by the applicant's previous payment history on credit products, active lines of credit, bankruptcies, and other factors. The Australian Securities and Investments Commission (ASIC) regulates all credit reporting bodies. 
How are credit scores utilised?
Credit scores are integral to proactive risk management for any Australian business. Creditors are exposed to significant risks if a debtor fails to pay their obligations on time. A business or lender needs to be able to trust those it extends credit to. It needs to develop confidence that the debtor has the capacity to pay throughout the duration of the trading relationship.  
Sophisticated credit scoring services such as RiskScore provide this peace of mind. Clients can search any prospective trading partner by its name, ABN or ACN and check creditworthiness before extending terms. The simple score between 0-850 and payment rating from A1 to F inform the company how to proceed. A higher score means a more creditworthy trading partner. 
How does the process of credit checking work? 
Each bank and lender has its own internal process for checking an individual consumer's credit file and score, and they access the analysis from different reporting bureaus. It can be hard to determine which bureau and score they actually use, as they tend to not advertise this publicly.   
Thankfully for any Australian business, the steps for credit-checking trading partners are quick and easy. 
How to check credit scores for an Australian company
Sign up for CreditorWatch and take advantage of our

free trial offer.

 

Login

to CreditorWatch's all-in-one reporting platform.

 

Search a company via its name, ABN or ACN.

 

Reveal the RiskScore from 0-850.

 

Note the Payment Rating (A1 to F) and other credit report details (court actions, number of enquiries etc).

 

Make decisions with a clearer picture of debtor risk.

 
What are the benefits of using credit reporting and RiskScore for trading partners?
The data doesn't lie –

Trading partners can tell you how trustworthy they are, but taking their word for it is not a risk you need to take. You can see the truth of their creditworthiness with a simple Credit Report and RiskScore from CreditorWatch. The information provided will either verify what they claim or prove why you needed the extra precaution in the first place.

 


You can identify who to keep an eye on –

Credit reporting from CreditorWatch includes advice on whether to extend terms based on the payment rating and score provided. This due diligence allows you to identify trading partners you need to be stricter with and prioritise for collections if payment behaviour slips. Further, you can monitor these companies utilising the

24/7 integrated, automated Monitoring and Alerts

system. As soon as details change, you'll be the first to know with an email straight to you. 

 
The report highlights further critical information –

The credit reporting from CreditorWatch extends beyond the generation of a company RiskScore. You can see any court actions listed, registered defaults, ASIC notices and personal bankruptcies. You can see how many other enquiries have been made on that business to see if it's supplier-hopping or credit hungry. All of this detail creates the transparency necessary for high-level decision-making.

 


You can seamlessly integrate other CreditorWatch solutions –

From one central location, you can leverage the full power of the CreditorWatch suite. The

interactive trade platform DebtorLogic

allows you to analyse payment trends and the behaviour of your entire Aged-Trial-Balance against industry averages to identify potentially risky debtors. Once identified, you can use the

letter templates and resources within CreditorWatch Collect

, complete with our third-party endorsement, to get that money out of Accounts Receivables. 

 
With your cash flow safe and secure, your business can reach its full potential. Protect yourself against risky debtors, unlock money owed by trading partners, and empower your decision-making with high-level analytics.  
credit checks
credit management
credit score
RiskScore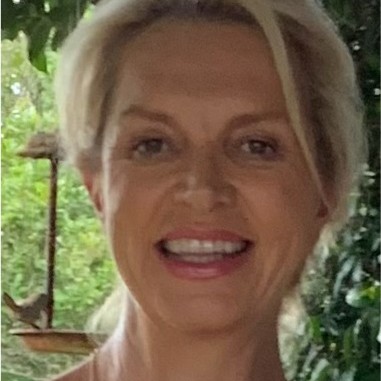 General Manager of Communication and Marketing
Mitchy is General Manager of Communications and Marketing at CreditorWatch. She is an expert communications specialist and with a special focus on media strategy to position businesses for maximum brand awareness and bottom line benefits, as well as positioning new and existing business leaders. From 2007 to April 2020 she was Head of Media & Corporate Communications for CoreLogic Australia & New Zealand and joined CreditorWatch in June 2020.
Get started with CreditorWatch today
Take your credit management to the next level with a 14-day free trial.