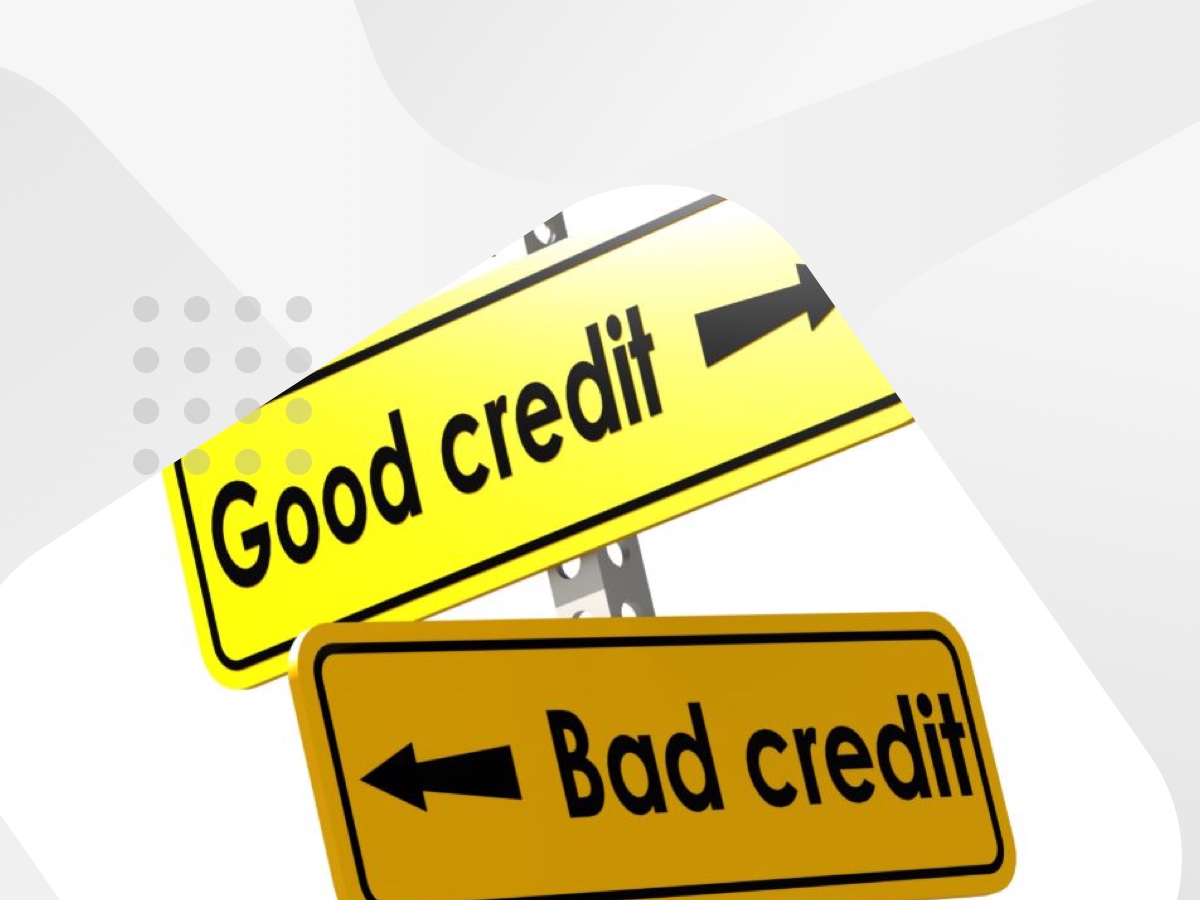 Your personal credit history can affect your business credit history, including your ability to gain access to credit products, such as a business loan or a business credit card. If you have a poor credit score, it can make it much more challenging to gain approval for credit products, as a lender may review both your personal credit history as well as your business credit history.
However, having bad personal credit and poor credit history isn't a life sentence and it can be possible to boost your chances of credit approval.
Does your personal credit score affect a business loan?
Yes, your personal credit score and credit history can affect your chances of approval for a business loan. The lender may choose to look at both your business credit history, as well as your personal credit history when assessing your ability to responsibly service the loan.
There's no hard and fast rule around which credit score will be weighed more heavily towards your likelihood of approval. If you've established a long, healthy business credit history, this may be taken into greater consideration than your personal credit file. If you are asking yourself, "can I get a business loan with bad personal credit?", it may be worth waiting until you've built up a strong business credit history and credit score to boost your chances of approval.
It may be more likely that your personal credit score is assessed as part of your company loan application if:
It is a new business – The shorter your business credit history (or no history at all), the more likely a lender may need to assess your personal credit history to determine your creditworthiness.
It is a very small business – For sole traders, or businesses with few employees, a lender may struggle to separate your personal credit information from your business credit information. They may request copies of past tax returns and existing liabilities, for example. If you're looking for a small business loan with bad personal credit, it may be worth searching for specific lenders who work to offer financing options to smaller businesses.
The lender has strict eligibility criteria – Some major banks and traditional lenders may have much more strict eligibility criteria than other, more 'flexible' lenders. Some business loan lenders specialise in working with businesses that are smaller, have a shorter credit history, or have owners with bad personal credit.
What criteria are used when looking at a business loan application?
While the specific criteria set by business loan lenders differ across the market, as a general rule the following will be assessed as part of an application:
Credit history and credit score – The credit history of the business, and the credit history of the person(s) applying for the business loan, are likely to be assessed. Some lenders may require you to have a minimum personal credit score in the 'good' to 'excellent' range, as well as a healthy business credit score, to gain approval. Some lenders may instead primarily focus on the business credit score.
ABN/ACN – The business or company will need to be registered with the government, and you must have an ABN or ACN.
Trading history – As mentioned above, operating for a longer period of time (generally three to six months minimum) may be a requirement of a business loan lender.
Income and revenue – Lenders will need to determine that you and/or the business can responsibly service repayments on the business loan. There may be income minimums set as part of the eligibility criteria, as well as a specific level of turnover, such as $5,000 per month.
Business loan purpose – As part of the criteria of the lender, you may need to detail the exact purpose of the business loan amount and how much you want to borrow. The lender will likely want to see detailed forecasting and a business plan of how you will repay the loan amount.
Keep in mind that not all lenders will assess your credit application with the same set of criteria. However, these factors can be more commonplace in the Australian lending market.
How do personal loans and business loans differ?
A personal loan and a business loan should not differ too much in structure, as it is a lump sum payment made to the applicant, with an agreement of a set repayment term (typically one to five years for personal loans and up to 30 years for some business loans), with the lender charging an interest rate on the repayments.
The biggest difference between a personal loan and a business loan is its purpose. Where a personal loan is typically used to cover the cost of events like a wedding or a home renovation, a business loan is designed to help expand a business. Additionally, a personal loan may be easier to obtain compared to a business loan, with the latter requiring greater details in the application, including cash flow projections and repayment plans.
How important is your credit report?
Both your personal credit report and your business credit report are extremely important for your ability to access credit products, including utilities such as a phone or energy plan. A credit report is a detailed history of payment behaviour and past credit products, and is an indicator of your creditworthiness, or the creditworthiness of a business, to lenders.
In Australia, it is not likely that you would find a business loan available with no credit check. The major regulators, including ASIC and the ACCC, require loan lenders to include credit checks as part of their application process. This is for your protection, as being approved for any credit product you could not afford is considered 'predatory behaviour' and can leave you or the business in significant debt.
Does applying for a loan hurt credit?
Not necessarily, but an application rejection can hurt personal and/or business credit. For example, if you applied for multiple business loans at once to 'hedge your bets', this would result in multiple hard credit checks being performed on the business credit file at once.
Other lenders would see these hard credit checks and your business may be viewed as credit hungry, making it more likely to be rejected for the loans. Multiple loan rejections at once could hurt your personal credit score and/or business credit score.
How do you know if your personal credit is bad?
Before you apply for any credit products it may be worth finding out your personal credit score to ensure it is in a healthy position. This information can easily be accessed by any of the free credit score platforms in Australia. For a copy of your personal credit file, you may request one free copy every three months from any of the major credit reporting bureaus.
To internally assess your business credit, you may want to obtain a copy of your credit report from a leading credit rating agency like CreditorWatch. You may gain the additional benefit of being able to run credit reports on your client base as part of ongoing credit risk and debtor management.
Will your credit impact the details of the loan, e.g. the interest rate?
Yes, your personal credit and business credit can impact the details of a loan. Some of the most competitive interest rates offered by lenders are typically reserved for the least risky customers. A lower-risk customer is generally one that has an excellent credit score (business and personal), has been trading for some time, and has strong cash flow or savings.
If you do not meet these criteria, one way to potentially improve your positioning with the lender is to apply for a secured loan instead. Secured business loans involve offering up an asset, such as property, with the loan as collateral in the event you default on the loan. If the worst were to occur, the lender could seize the asset and sell it to recoup its lost costs. This additional protection could position your application as less risky and allow you to gain access to more competitive business loan interest rates and fewer fees.
How to get a business loan without using personal credit
If you're concerned about a bad personal credit business loan application, it could be worth focusing on improving your business credit history, so that it is weighed more heavily in any loan application. If you have a very strong business history and a high business credit score, a lender may not need to assess your personal credit history.
Further, it may be worth comparing non-traditional lending options, including online lenders and other competitor lenders. If you're willing to look outside of the big four banks for a business loan, you may find options with more flexible eligibility criteria, or even lenders that specialise in financing for businesses with owners that have bad personal credit.
What are your options if your business loan gets rejected?        
Unfortunately, a business loan rejection can occur. This does not mean you will never gain access to credit, as there are options to improve your chances for next time.
Firstly, hold off on applying for any future credit products until you've assessed why your application was rejected. Consider asking the lender for more information. Additionally, request a copy of your business credit history and/or personal history to ensure it is where you thought it was. It's not impossible for errors to occur in a credit file, so go through these with a fine-tooth comb.
If you need to improve your credit history, consider:
Ensuring all your bills are paid on time (consider payment automation)
Reducing your credit card limit
Growing a savings nest egg to demonstrate positive credit behaviour
Paying off existing liabilities.
Look at the list of common eligibility criteria in this article and take stock of how your business fits into this. Was your forecasting accurate? Do you actually have the sufficient cash flow to meet the loan repayments? Perhaps your business history is just on the shorter side, and waiting until six to 12 months of operation may boost your chances of approval.
To discover more about your company's credit history, or to investigate the creditworthiness of potential customers and suppliers, consider utilising CreditorWatch's Credit Reporting tools. Whatever the size of your business, you'll be better resourced to perform the due diligence needed to mitigate credit risk and bad debtors.
Get in touch with our expert team today to hear more about how business credit reports can help you avoid credit risk among your customers and suppliers.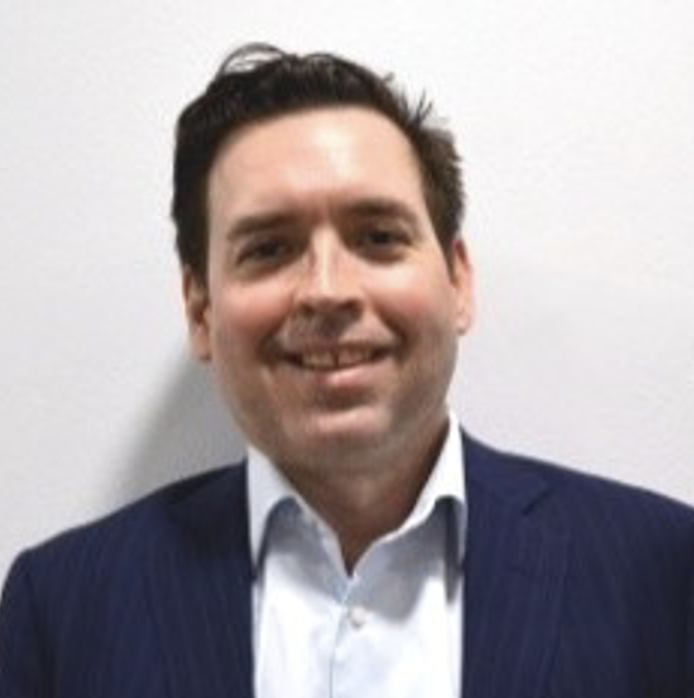 Head of Content & Communications
Michael joined CreditorWatch as Head of Content and Communications in July 2021. He has more than 20 years' experience in business journalism, marketing and communications strategy and digital content development. He is passionate about communicating to the business community how CreditorWatch's product suite can help them grow and protect their companies.
Get started with CreditorWatch today
Take your credit management to the next level with a 14-day free trial.