The Personal Property Securities Register (PPSR) is the Australian Government's online noticeboard of security interests in almost anything of value, except for land, buildings and fixtures. It's important for businesses to know about the PPSR – but what kind of risk protection can it provide?
One of the most common examples of a security interest is a secured loan: a business borrows money to expand their operations and they offer up a business asset, such as machinery, as security. If they default in repaying the loan, the bank maintains a security interest in the machinery and can repossess and sell the asset to repay the loan.  
There are two main functions to the PPSR – searching and registering.
Sellers or lenders can use the PPSR to register security over goods while buyers can check whether security interests are being claimed and by who. Searching the PPSR informs decision making about lending to, buying from, or dealing with a person or business. A PPSR search is a great way to complete your due diligence and assess risk when considering a new working relationship with another business or individual.
The PPSR provides protection and peace of mind to consumers and businesses while also making access to credit easier and wider.
Since its inception in 2012, there have been more than 22 million registrations and 87 million searches – demonstrating the PPSR's role as a critical risk protection tool for consumers and businesses across Australia. 
Why search the PPSR? 
Searching the PPSR can provide peace of mind when buying high value goods second-hand or when setting up new customer relationships.
A search of the PPSR will tell you if there is an existing security interest on the item you want to buy. Searching the PPSR before buying second-hand high-value goods privately can help minimise the risk of being left out of pocket. Learn more about what and how you can search. 
You can also use the PPSR to learn whether a new customer is creditworthy and to understand the priority ranking you could gain as a secured creditor if you decide to register against the asset of your prospective customer.
A PPSR organisation search shows whether organisations have any security interests registered against its assets. This informs decision making if you are lending money to or conducting business with the organisation. If you're entering an agreement with a sole trader, you can do an individual search to find out about any security interests that may be registered against them.
Why register on the PPSR?
Businesses that supply goods and offer customers 30, 60 or 90 days to pay are offering trade credit – and previous data from the Australian Financial Security Authority showed that people in businesses who entered into a personal insolvency owed 32 per cent of their debts to trade creditors such as businesses or sole traders. In contrast, 35 per cent of their debts were to banks – showing the risk of lending as a small business.
Registering on the PPSR offers valuable risk protection for any small business offering credit. A PPSR registration lets people know if personal property such as cars, goods or company assets have security interests over them. Registering your security interest correctly on the PPSR can protect you and give you extra rights if your customer becomes insolvent.
A written agreement may not be enough to protect you, no matter its terms and conditions. A correctly worded invoice or contract, along with an effective PPSR registration, can put you ahead of banks, other lenders and outstanding tax debts if your customer goes out of business.
If you don't make a registration against the goods or assets and your customer goes broke before they have fully paid you, your goods may be sold to pay secured creditors first. If your interest is not registered, you may be an unsecured creditor in an insolvency and may not recover much, if anything, of what you are owed.
PPSR protection even applies if goods are sold on, mixed or installed into other goods, such as in manufacturing, protecting a variety of industries.
The timing of a PPSR registration is important – you need to consider when to register your security interests on the PPSR for them to be effective. In general, a registration against a business should be made within 20 business days after a security agreement is signed.
Case study: a PPSR registration in action
Imagine you are an electrical subcontractor and won a large job wiring a residential development. You had a large amount of the cabling delivered to the site early and it hasn't been paid for yet. When you arrived on site a few days later, the front gates were locked with a sign stating it is now under voluntary administration. 
Without a PPSR registration, you are an unsecured creditor and the goods you supplied could be sold by the administrator to pay secured creditors first, leaving you out of pocket.
However with a PPSR registration, you can tell the administrator that you are a secured creditor with priority rights to collect the cabling. Providing your paperwork, including the retention of title supply contract and a copy of the PPSR registration certificate, means you can collect the cabling from the site and can recover what you are owed. 
The PPSR and you
As a business owner, the PPSR is a simple and cost-effective way to protect yourself, your business and your property. We encourage you to seek professional advice about correctly setting up your PPSR registration.
For more information about the PPSR, visit the PPSR website.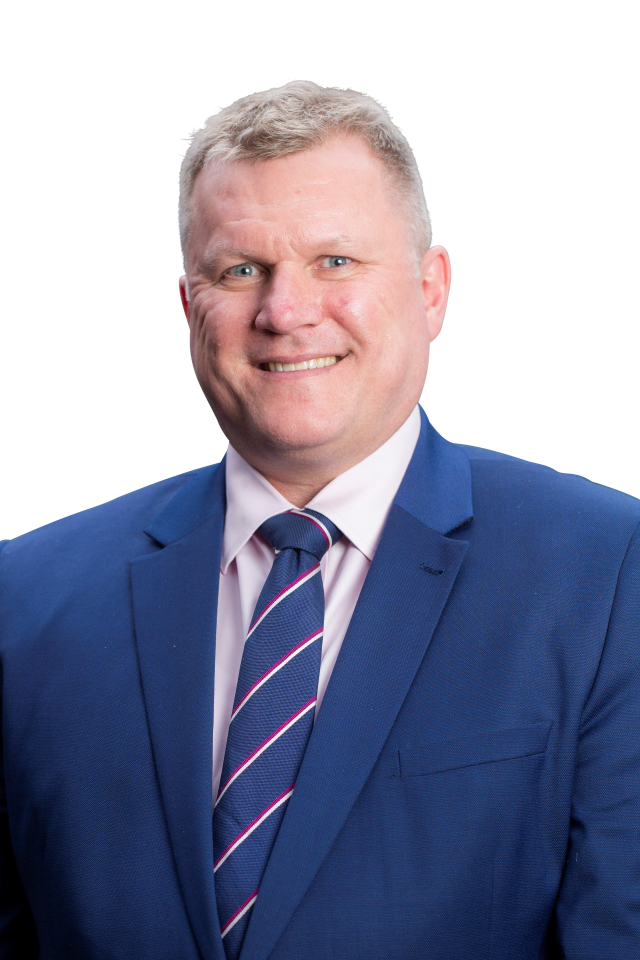 Deputy Chief Executive, Australian Financial Security Authority (AFSA)
Gavin McCosker is Deputy Chief Executive of the Australian Financial Security Authority (AFSA). A former banker, small business owner and Chief Finance Officer, Gavin originally joined AFSA in December 2009. He has held statutory roles of Official Receiver, PPS Registrar, Deputy PPS Registrar and has regularly acted in the role of Inspector-General of Bankruptcy and Chief Executive. In 2017, Gavin took up a temporary position as Senior Financial Sector Specialist with the World Bank Group, and has continued to support projects focusing on the least developed countries of the world to assist improving financial sector regulation and outcomes for these jurisdictions. Gavin holds Masters of Business Administration, Bachelor of Laws and Bachelor of Commerce degrees, is a Fellow Certified Practicing Accountant, a Graduate of the Australian Institute of Company Directors and a Certified Advisory Board Chair.
Get started with CreditorWatch today
Take your credit management to the next level with a 14-day free trial.