The fundamentals are clear. Small business in Australia needs finance to grow and capture market opportunities. However, there are over 2.1 million small businesses in Australia with a potential $10 billion per annum growth-funding requirement, not being fulfilled by banks.
Banks consider many SME borrowers a bankable risk but they generally lend based on real estate security and small businesses run out of "real property" to offer as collateral security. Then there are alternative short-term lenders who offer fast approval, small value loans and online deals. However, small and growing companies cannot afford the large interest rates or lending terms offered by many alternative lenders.
The loans that alternative lenders offer are more like "emergency" funding and not growth finance. High interest rates of competing alternative lenders are related to their high cost of capital and the fact that they are taking high risks, so must change accordingly in order to have sustainable business and the money they get to fund their loans is usually from large financial organisations.
Due to a gap in growth finance, small businesses struggle to obtain growth finance when they need it the most.
This is where marketplace lending platforms come into play. Their aim is to connect a community of investors (usually Self-Managed Super Funds or High Net Worth investors who have a large amount of term deposits in banks earning extremely low rates of interest) with small business borrowers who are willing and can afford to pay a higher return to these investors from a share of profits they expect to generate by growing their revenues.
The unique aspect of marketplace lending is "fractionalisation" where many lenders participate in each loan and diversify their risk by lending small amounts to many borrowers. It presents a win-win for both groups and the sustainable "recycling" of money has a multiplier effect on economic growth, GDP and reward to society!
This new marketplace is made possible because of access to information through advancements in technology which allows investors to directly participate in a market that has been a mainstay for bank profits over decades. Ethical marketplace lending platforms provide detailed and transparent borrower information, empowering and connecting investors (lenders) directly with worthy borrowers, via a secure online platform, with long-term growth finance periods of 2 to 5 years offered.
Whether borrowers are in the solar energy supplier industry, retail, hospitality or the wellness industry, they can get a fair go with marketplace lending. SMEs get to the opportunity to tell their story and are empowered by this sustainable recycling of money.
More articles like this: 12 Easy Skill Sets to Empower Small Business 
---
About the author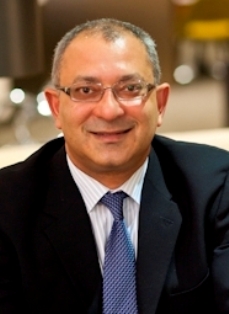 Sunil Aranha is the CEO of ThinCats, Australia's first Peer to Business (P2B) lending platform which started operations in 2015 to enable high net worth and wholesale investors to make fractional investments in secured loans to SME's who need access to growth finance. The business has now completed over 100 loans and $14m in assistance to small business. Sunil has over 25 years of international and local SME sector banking experience and prior to founding ThinCats in Australia he held a number of General Management roles in business lending and divisional management within Citibank, EFIC and Commonwealth Bank. He has also established and run several SME businesses including a successful technology start-up in the entertainment sector in the late 90's.