Meet Georgia Page, Office Manager, NSW
What do you do at CreditorWatch and why do you love it? I'm the Office Manager based in Sydney. I love being organised, creating a productive & helpful space, having a lot of variety in my day and feeling like I'm part of everyone's teams.
What does your average workday look like? I'm up early for a workout. Then it's lots of coffee and a big brekky. At the moment, work is mostly organising new office things which are all top secret, so stay tuned!
What makes CreditorWatch special to you? I'm only 2 months in at the moment but I'm a big fan of the people and the culture!
What's the biggest career lesson you've learnt so far? Never be afraid to ask questions because the worst thing anyone can say to you is no. You'll never know everything, so always be open minded to learn.
What was your first job? I started working at a Gloria Jeans when I was 15 and I loved it so much I stayed for 10 years. When I had a full time job I would still work there 1 day a week because it was so much fun.
Who or what is your biggest inspiration? Kris Jenner, what a genius!
If you could do another job for just one day, what would you do? I would love to be a police officer or detective. I think I have impressive investigative/stalking skills.
What has kept you busy during COVID lockdown? – activities e.g., cooking, binge of shows/movies. Binging anything trashy in my Oodie, becoming a shellac pro, having an online shopping addiction, home workouts, walks, making lots of cocktails and eating! Sometimes the cocktails and the walks get combined and I'm out at the park drinking a marg out of a keep cup.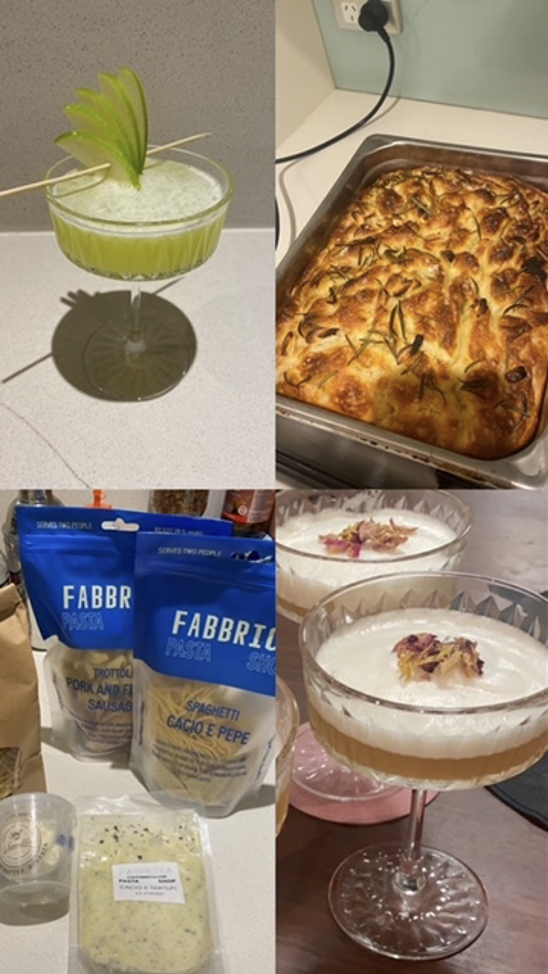 If you could travel anywhere in the world right now, where would you go? What would you want to see? Tough choice! If it was warm Italy and Greece, if it was cold Japan or Queenstown.
What are you most looking forward to doing once we get out of lockdown? Post lockdown bucket list? My weekends will be jam packed with visiting friends & family who live outside Sydney and visiting all my favourite restaurants.