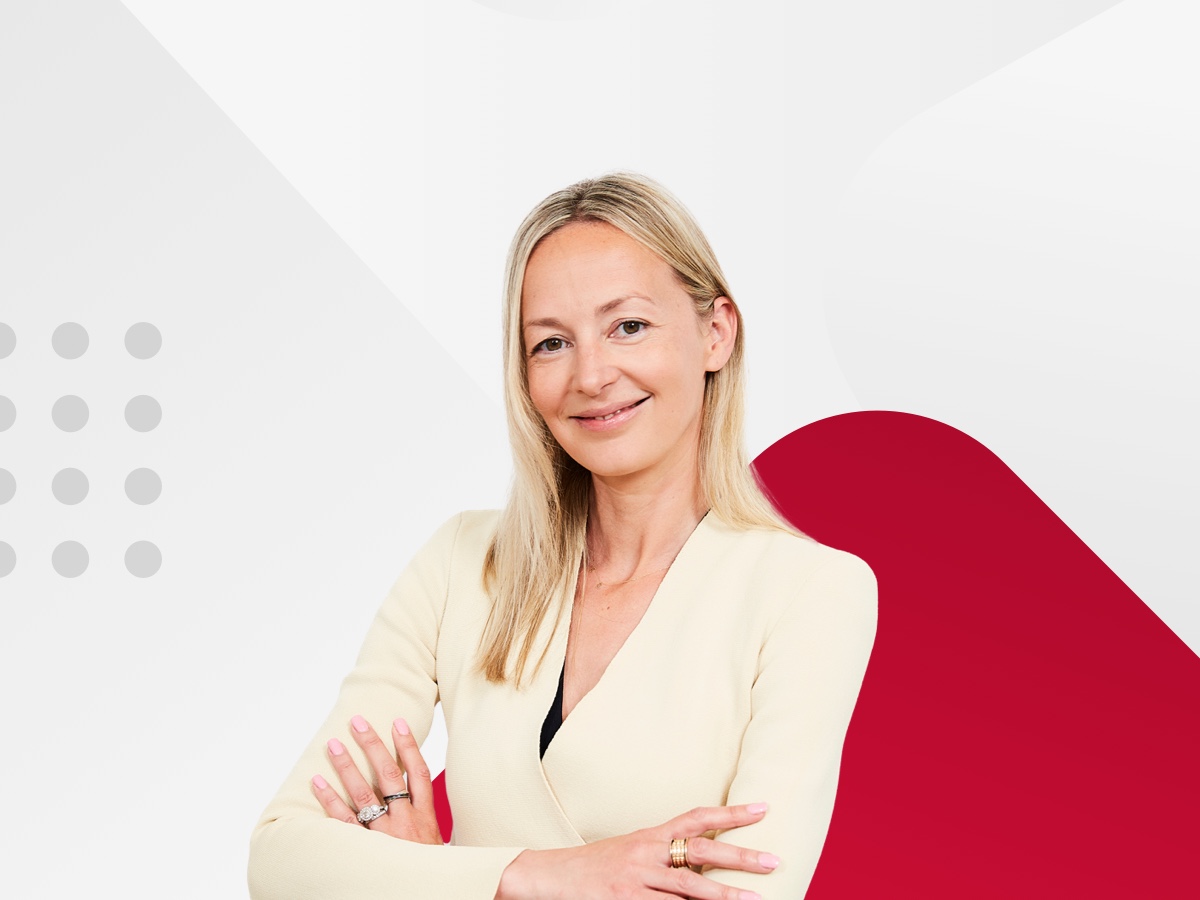 What is topical this month?
This month we saw a continuing emergence of signs that interest rate rises are slowly starting to have an impact on the Australian economy. The first hint came in the form of retail trade, released early in the month, that showed a 0.2 per cent month-on-month decline in retail trade. Retail trade is still 12.5 per cent higher than it was October 2021, remembering that was still a period when COVID restrictions were in place.
Even on a monthly trend, retail trade growth has moderated significantly from the highs of almost 20 per cent recorded in August 2022. Trade dropped in all major categories except for food retailing, which grew by 0.4 per cent. The biggest drop was recorded in department stores, at 2.4 per cent, however, this could have been caused by shoppers pausing spending in anticipation of Black Friday and Cyber Monday sales in late November. It is likely there will be a decent jump in retail sales in November's figures due to these sales, which has now brought forward a lot of Christmas spending.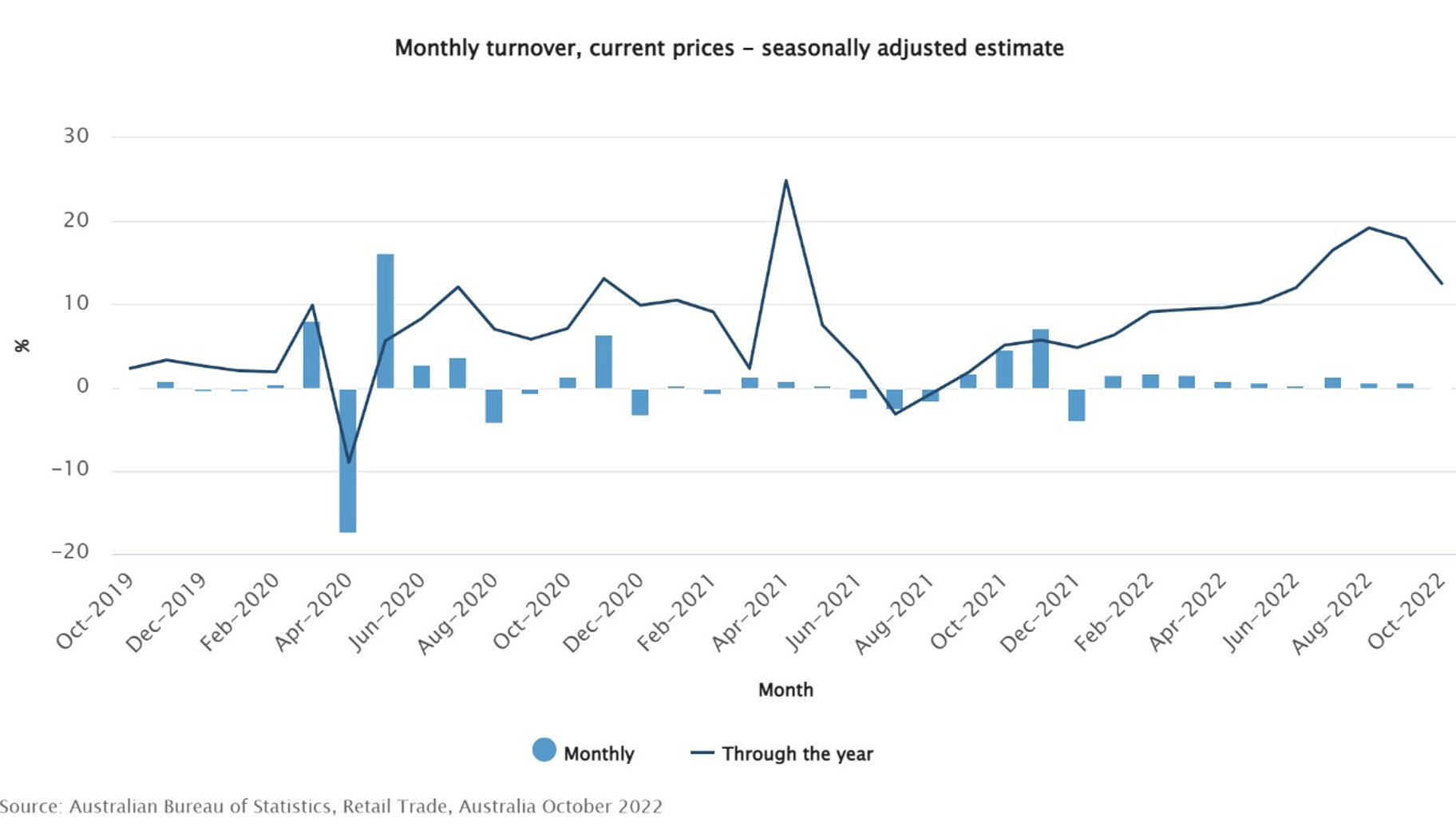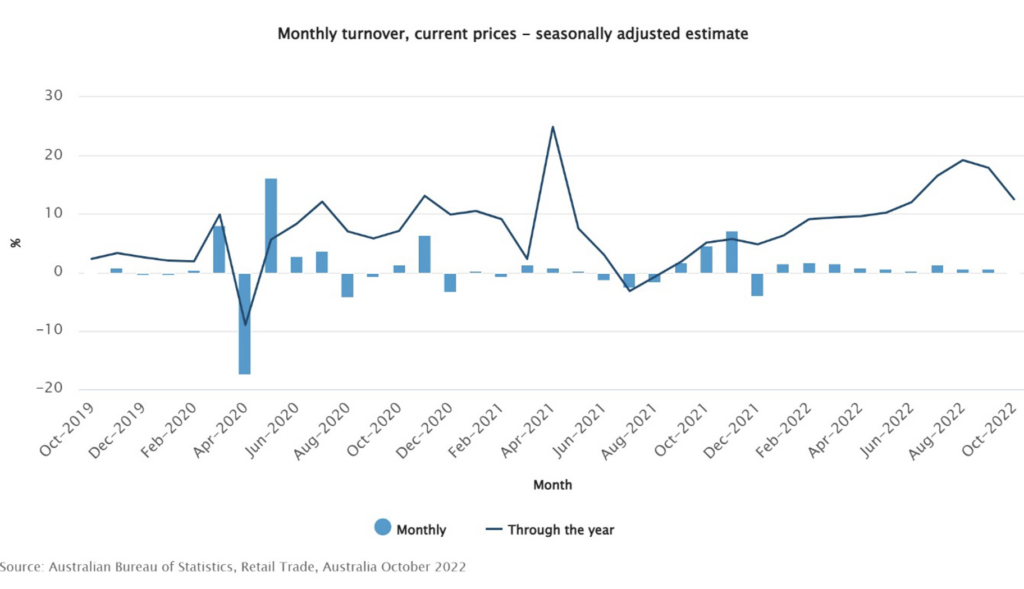 Other measures of economic momentum were relatively benign. The unemployment rate and employment growth did not change a great deal, and it is likely that the unemployment rate will bump along at around 3.5 per cent until we start to see some significant declines in job ads. SEEK job ads data showed another month of declining job ads, dropping 3.7 per cent year-on-year, although this is measuring against October 2021 where job ads were rising substantially as lockdowns started to ease. November will give us more meaningful data, as November 2021 was when jobs ads started to rise at a more reasonable rate. In a good sign for employers, applications per job ad continued to rise substantially, at 7.3 per cent month-on-month. This is another emerging sign of an ease in labour shortages.
Building approvals have also come well off the peak recorded in March 2021, and were down 6 per cent on a monthly basis and 6.4 per cent annually. Approvals for both houses and other dwellings fell, and is another sign for a significant slowdown in construction activity as the current backlog of projects is completed. In terms of pricing, inflation in the housing construction sector continued to race along at 20.4 per cent year-on-year growth in October.
This figure has not moderated since the monthly data series began, despite overall inflation showing signs of moderating and other key pricing measures, such as fruit and vegetables, recording a significant slowdown in price increases. Rents were also an area where the rate of price growth has increased, from 2.9 per cent in September to 3.5 per cent in October. Overall, the RBA will be pleased to see that monthly inflation slowed to 6.9 per cent in October, from 7.3 per cent in September, but will also be cognisant that the monthly data does not include energy pricing which only features in the quarterly data.
Chief Economist
news
NewsHub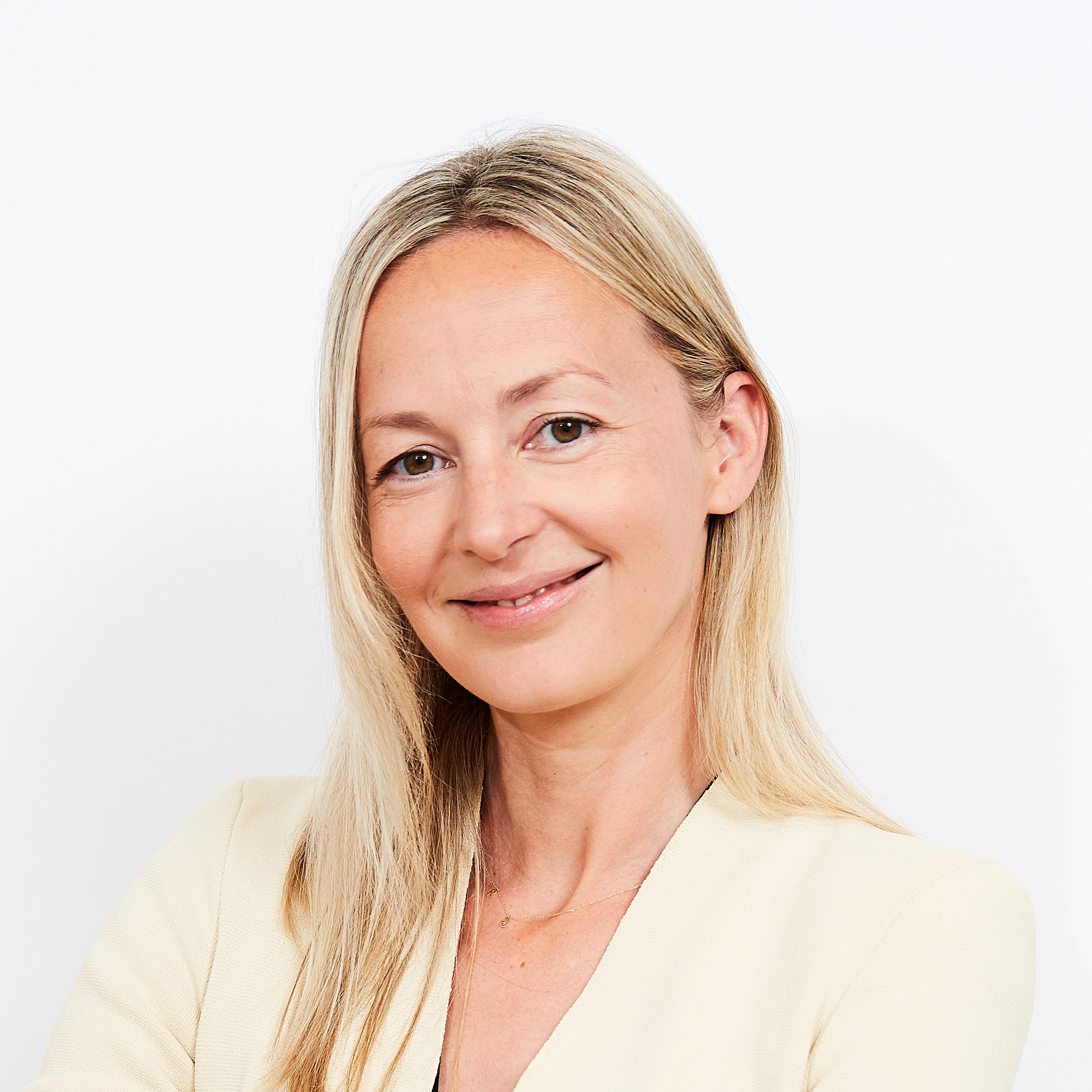 Chief Economist, CreditorWatch
Anneke joined CreditorWatch as Chief Economist in April 2022. She is a specialist researcher and commentator on issues impacting the credit industry, SMEs and the broader economy, conducting regular presentations to corporate groups. She is also a media spokesperson for CreditorWatch, regularly appearing on national television and in syndicated media. Anneke is also the Managing Director of Clio Research and formerly the National Director and National Head of Research at Colliers International Australia. She has also worked at NAB and Jones Lang LaSalle.
Get started with CreditorWatch today
Take your credit management to the next level with a 14-day free trial.
Subscribe to our newsletter
You'll never miss our lat news, webinars, podcasts etc. Our newsletter is sent our regularly so don't miss out.