Recap what was covered in Part 3 of our webinar series
If you weren't able to join our Part 3 webinar series: PPSRLogic: Create, Manage, Renew, here is a summary of the main points we covered.
We've previously looked at why you need to register and how to register on the PPSR, but now we're going to look at what happens once you've registered.
1. Amending Registrations When Details Change
Yours or the grantor's details might change for several reasons, for example:
The grantor sells or transfers the property either to a third party or to another entity in its corporate group
You've transferred the right to your security interest within your corporate group
If you've registered against the Trustee of a Trust or a partnership and a new ABN is allocated, you'll need to update your registration.
If this change happens, you need to have the correct details and register against the correct identifier to ensure continuous perfection.
Our tip: Update your registration as soon as you become aware of any changes and make sure that your Terms and Conditions require your customer to advise you immediately of any changes to its details (placing an obligation on your customer to keep you up to date).
2. Registration Removal
You might need to remove (or amend) a registration if it's been registered against the incorrect entity. For example, this could be because:
You made a spelling mistake in your registration and registered against a completely different person
You thought you had a security interest when you actually didn't
If the grantor is correct but it believes you've made an error somewhere else in the registration e.g. the collateral class.
These are situations where you might find an amendment demand issued on you. If you don't amend or remove the registration within 5 business days, the grantor can either take the matter to Court or ask the Registrar for a determination.
Our tip: Keep your address and email up to date on the PPSR to ensure you do not miss out on receiving important notices – you don't want to lose your PPSA protection because you didn't receive the notice.
3. Discharge of Registrations
Discharge of a registration might be required when a security agreement expires, is terminated or is discharged, a grantor is released from a security agreement or collateral that is covered by a security agreement is released. For example, you decide the stop supplying to a customer, or your customer pays off its finance.
It's important to remember that discharging does not release the underlying security interest. Depending on the nature of the security interest, you may actually need a Deed of Release as well. Once you discharge a registration, the financing statement is removed from the register and is no longer an effective registration.
Our tip: Make sure you're certain about discharging your registration. If you only need a partial release, you should amend the registration rather than discharging it.
4. Insolvency
Any Insolvency Practitioner will want to know what assets are available for creditors and will adopt a rigorous approach to any claims a creditor may raise. You may be considered a secured creditor because of your PPS registrations and may have some priority over your goods and the proceeds of those goods.
This is where it's important to ensure there are no errors in your registration, since as this is where it will be disputed by an Insolvency Practitioner:
Step 1: Prepare: Get your paperwork together (i.e. your Customer contract setting out your security interest, your Terms and Conditions of Sale ideally signed/accepted by your Customer and your Verification Statements as evidence of the registration on the PPS Register).
Step 2: Contact the Insolvency Practitioner: Send those documents to the relevant Insolvency Practitioner attached to a letter which puts him or her on notice of your security interest.
Step 3: Maximise your Claim: You may be able to recover some stock, make a claim on some of the receivables or even negotiate a settlement amount when there are very limited assets. Registration helps you negotiate from a position of strength.
You could be hit with an unfair preference claim by a Liquidator during this time. Generally, an unfair preference is a claim by a Liquidator for repayment of amounts paid by a Company within 6 months of it going into Liquidation. These payments are said to give an unsecured creditor an unfair advantage over other creditors in the liquidation, (particularly in circumstances where it knew, suspected or ought to have known that the Company was insolvent).
Remember that there are several defences to unfair preference payments, including good faith, having a secured debt, the running account defence and a set off.
Our tip: If your security interest and/or registrations are tested by the Insolvency Practitioner, or you are hit with an unfair preference claim, get expert help.
5. Priority Rules
When an Insolvency Practitioner is considering who is owed money and which creditors should be paid first, the Insolvency Practitioner will have to do so in accordance with the rules of priority:
A perfected PMSI has priority over other perfected security interests;
A perfected security interest has priority over an unperfected security interest;
Amongst the same types of security interests (i.e. competing perfected interests or competing for unperfected interests) the security interest that is perfected earlier in time has priority (subject to some exceptions for possession or 'control').
Our tip: Remember that if you haven't registered or your registration is defective, you'll fall to the bottom of the priority list.
For more information, see our insights page or view the webinar. Learn more about PPSRLogic here.
More articles like this: PPSR: Getting it Right- Webinar Recap 
---
About the author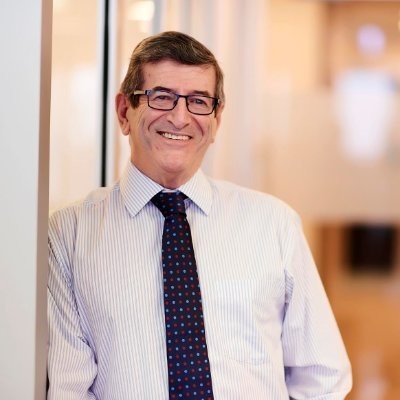 Terry Ledlin is Special Counsel of Ledlin Lawyers, a boutique CBD law firm with 50-years of experience specialising in Credit Management and Collections, Commercial Litigation, Insolvency and Commercial Documentation. Terry is a practical and experienced lawyer who has worked with government agencies, private and publicly listed national and multinational companies across many industries. His speciality is helping to solve complex commercial issues.