This month we were able to get a guide on what listed Australian businesses are anticipating for the year ahead, as reporting season began. While most listed retailers reported strong earnings for the second half of 2022, many downgraded or emphasised caution in their outlook for sales in the year ahead.
Groups like Adairs, JB HiFi and Baby Bunting all highlighted that sales in the year ahead in many categories are likely to be lower. This year we will see the impact of many more consumers having less to spend each month, as up to 800,000 fixed rate loans on very low interest rates will convert to variable rate loans. We will also see the added impact of housing completions begin to trend down from about the middle of the year. This will affect sales in the furniture, white goods and electrical goods categories.
Business Risk Index points to higher insolvency risk
Our Business Risk Index continues to highlight the higher risk of insolvency for sectors reliant on discretionary spending, with the food and beverage sector topping the list of riskiest sectors at a 7.3% probability of default. This is supported by a recent survey by the Australian Financial Review (AFR), which asked survey respondents if they were cutting back on their expenses, and if so in what categories. In total, 64% of respondents said they were already cutting back, with a further 17% saying they had plans to. 'Dining out' was the category top of the list of areas where people were cutting back, with 74% saying they have already reduced spending here. This emphasises the risk of this sector, as business owners will now not only be grappling with high costs, wages, interest payments and rents, but also lower demand.
Inflation the key focus
Inflation continues to be the key metric that the whole world is watching. While many economists believe inflation peaked in Australia in the December 2022 quarter, when it came in at 7.8%, it is still well above the RBA's target rate of 2-3%, and may not get back to that level until 2025. Inflation in other economies also seems to have peaked, but is still well above normal levels. This is partly because supply side factors, such as the Ukraine War and bad weather affecting crop harvests, are out of the control of central banks.
Employment rate
In February the ABS also reported an increased in the January 2023 unemployment rate, rising to 3.7% from 3.5% on a seasonally adjusted basis. While there are still almost 400,000 more employed people in Australia in Jan 2023 than there were in Jan 2022 (or a 3% difference) it is likely that the strong gains in employment that were recorded in 2022 won't be repeated this year. The ABS has recorded a drop in the number of employed people for two straight months now, suggesting we reached a peak in employment in November 2021.
Businesses will be far more cautious in hiring, although the good news is that at this stage there doesn't seem to be any increase in mass redundancy announcements. While increasing unemployment is not great news for jobseekers, it is better news for the economy overall, as it greatly decreases the threat of a wage price spiral.
Retail trade data for January 2023 revealed a 1.9% seasonally adjusted increased month-on-month. This was after a large fall in December of 4%. On a total dollar value, retail trade in January 2023 was roughly the same as it was in September 2022.
Most industry turnover is quite volatile over the summer period, so it is difficult to draw any major conclusions on trends, however, household goods retailing is one sector where trade is well below 2022 levels and is in fact trading at or about the level it was in October 2021. This is likely a result of households pulling back on large expenditure and also a flow on impact of many people making large purchases for their houses during lockdown periods.
It is likely that as we see the peak of housing completions reached in around mid 2023, that household goods trading will continue to remain flat or even trend down.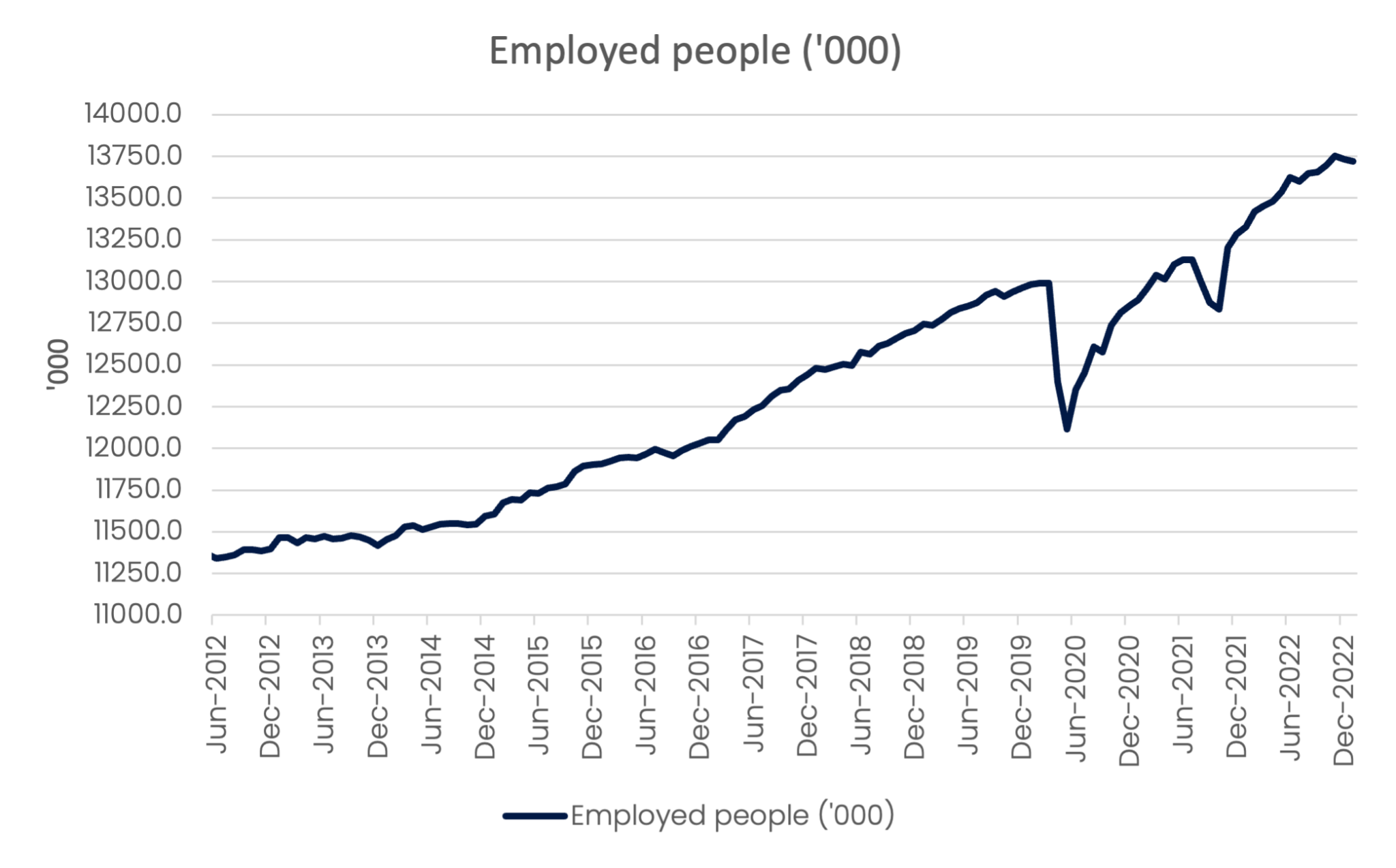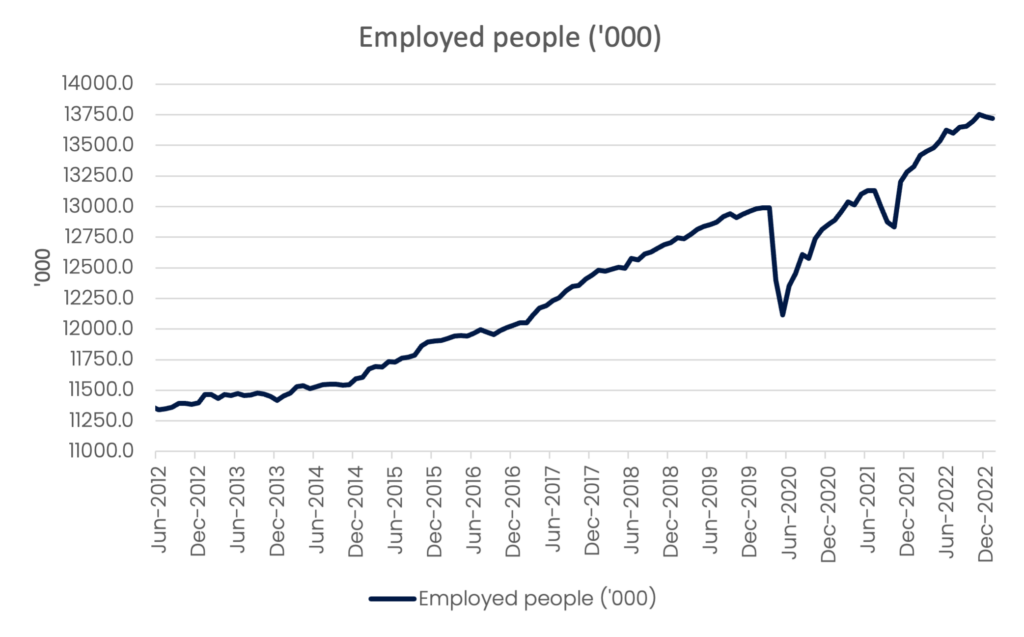 Source: ABS Labour Force, January 2023
Seek Job ads data for Jan 2023 also show that on a year-on-year basis, almost all sectors have recorded a drop in the number of advertised roles. The biggest year on year drop was recorded in the Information and Communication Technology sector, which was down 24.1%, followed by Hospitality and Tourism, down by 13.8%. The only industries to have a higher number of job ads in Jan 2023 versus Jan 2022 are Education and Training, Community Services and Development and Accounting.
Payment times
Late payment rates for January were, on average, three times greater for small business relative to big business, reflecting differences in the ability of small businesses to enforce payment terms and collect on payment arrears, and the willingness of some businesses to treat smaller suppliers as an interest free bank.
Payment arrears have been slowly trending down across all industries but continue to be a problem in the construction industry due to inherent payment structures that incorporate delayed payments for projects. In January, 11.6% of small construction businesses had payments that were 60 days or more in arrears compared to just 2.3% of large businesses.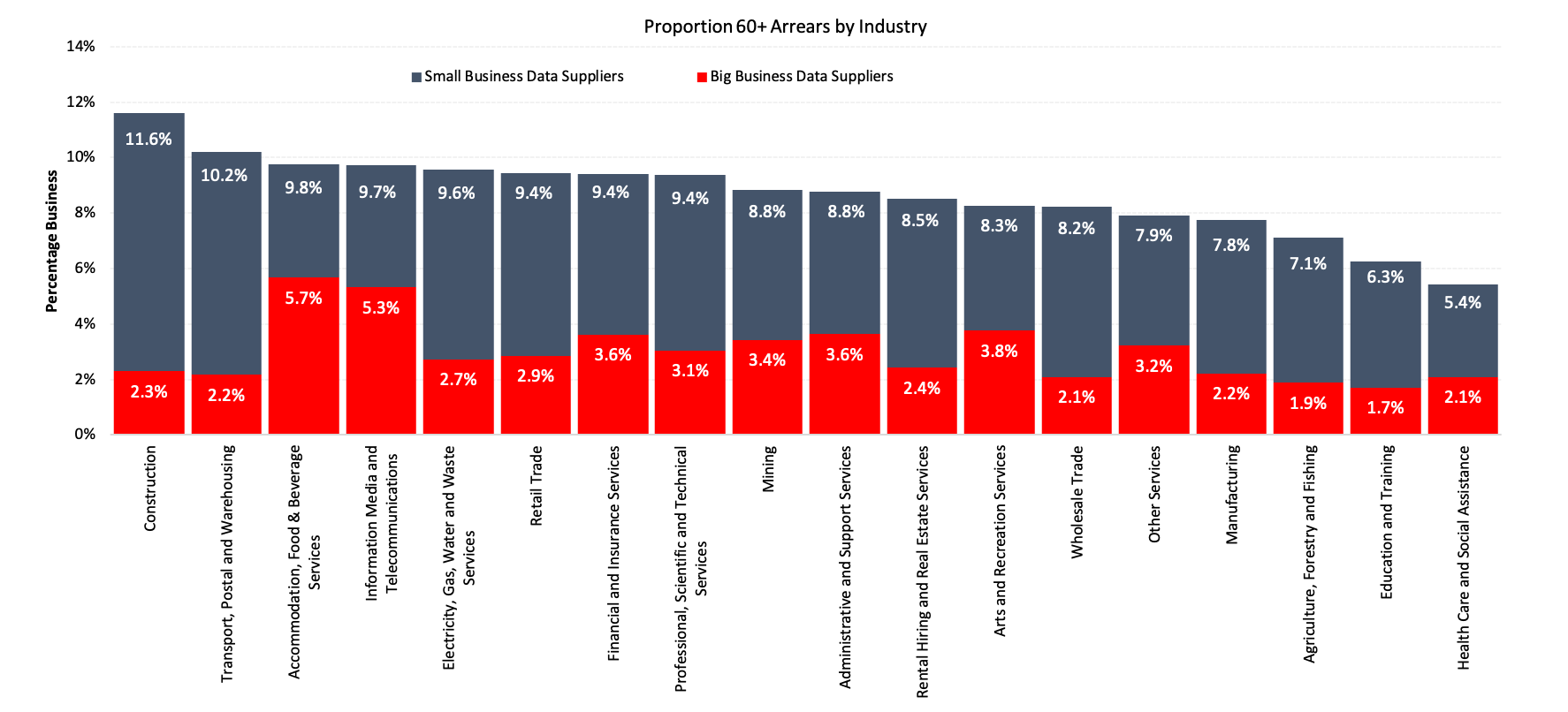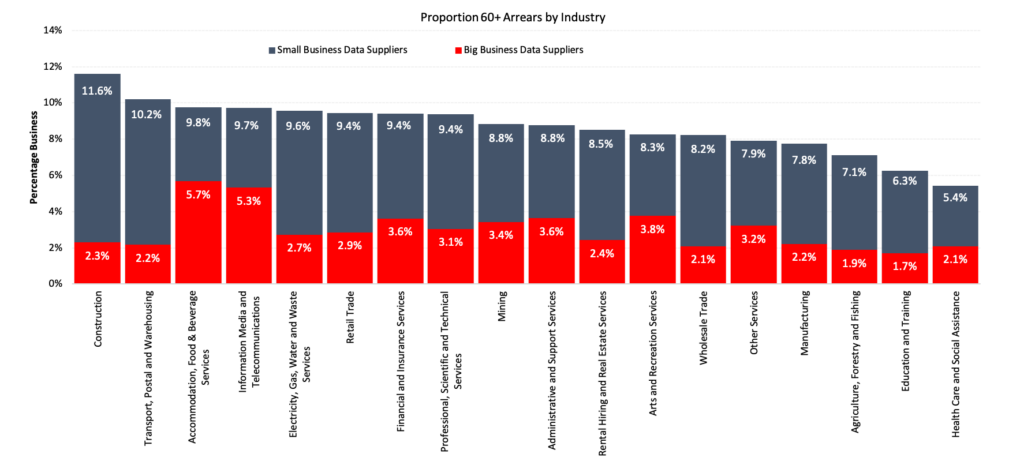 Source: ABS Labour Force, January 2023
business outlook
Chief Economist
economic outlook
economicupdate
economist
news
NewsHub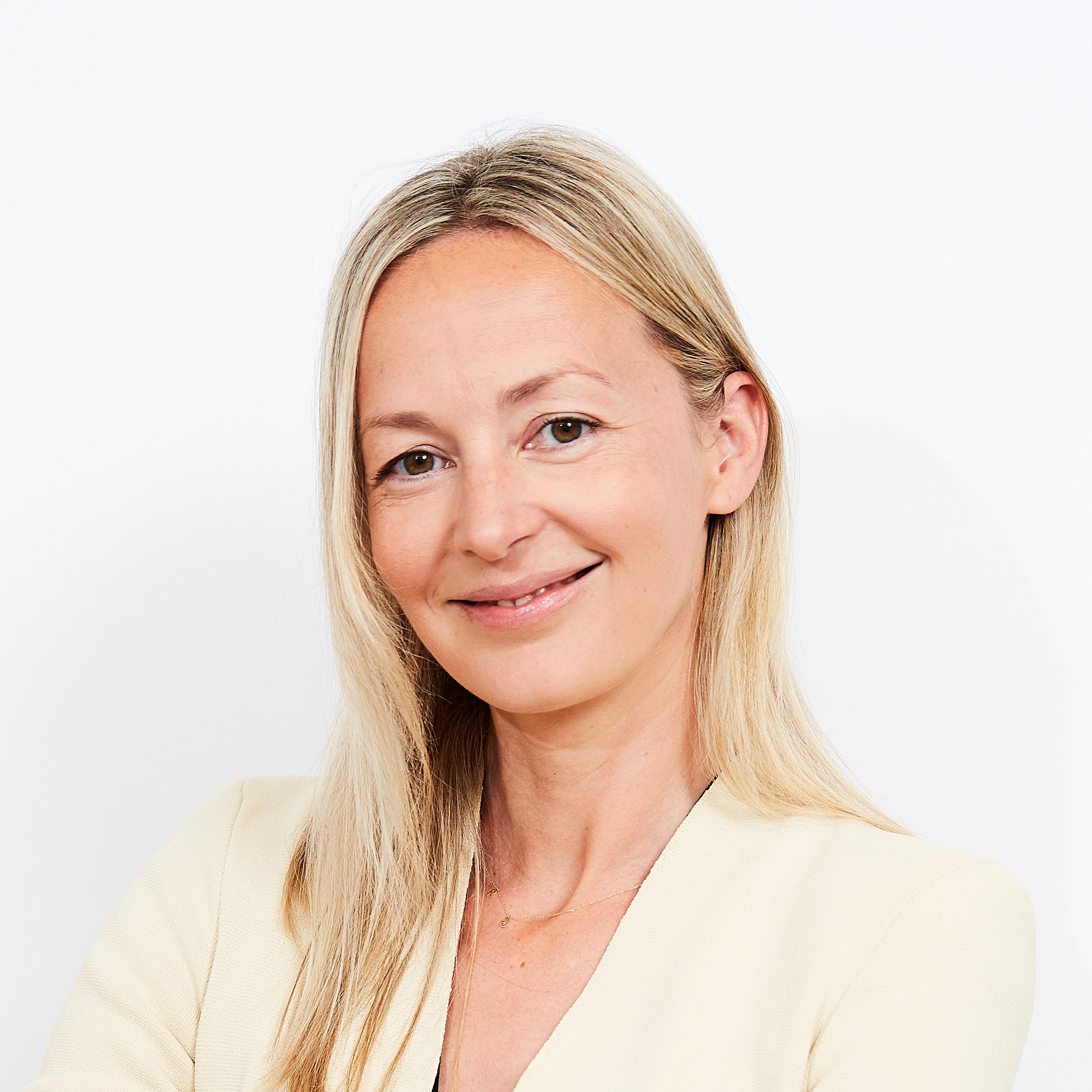 Chief Economist, CreditorWatch
Anneke joined CreditorWatch as Chief Economist in April 2022. She is a specialist researcher and commentator on issues impacting the credit industry, SMEs and the broader economy, conducting regular presentations to corporate groups. She is also a media spokesperson for CreditorWatch, regularly appearing on national television and in syndicated media. Anneke is also the Managing Director of Clio Research and formerly the National Director and National Head of Research at Colliers International Australia. She has also worked at NAB and Jones Lang LaSalle.
Get started with CreditorWatch today
Take your credit management to the next level with a 14-day free trial.
You might also like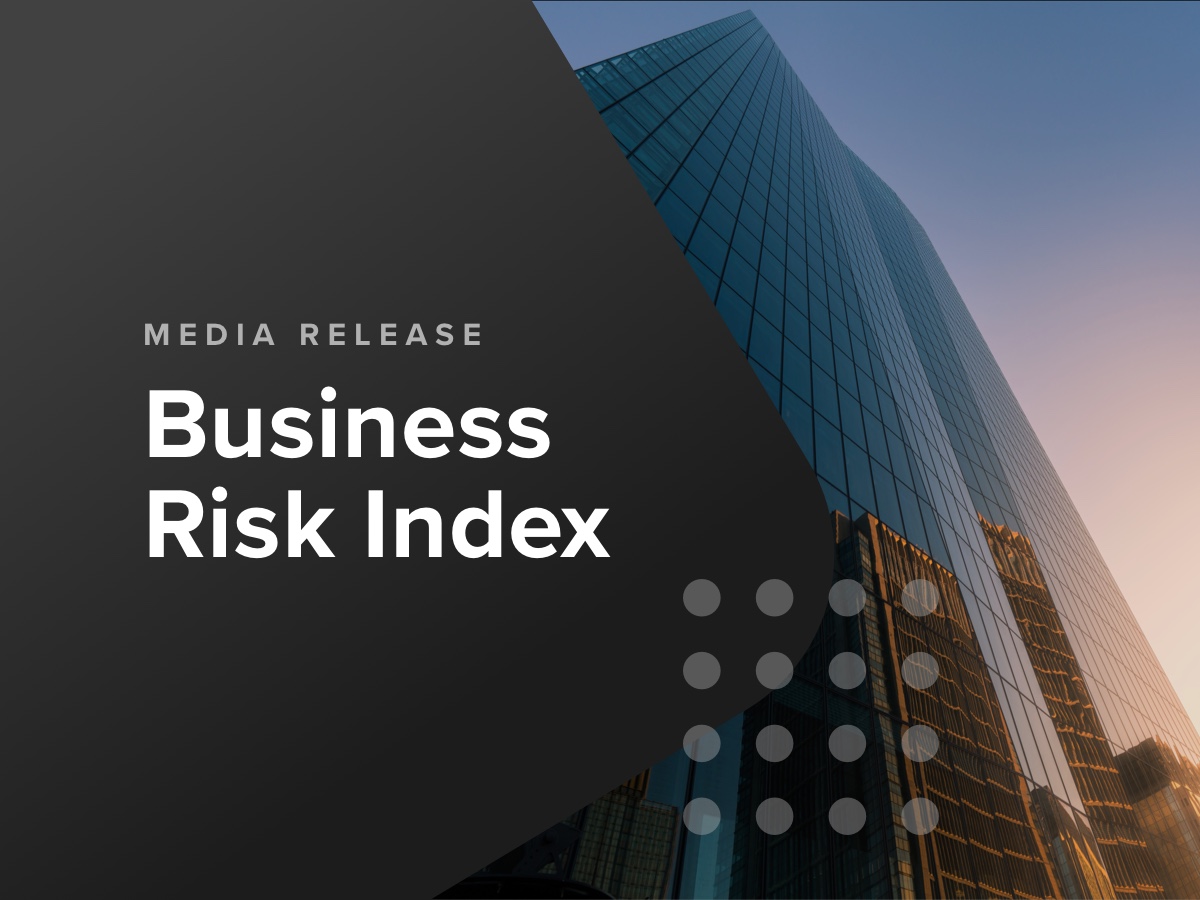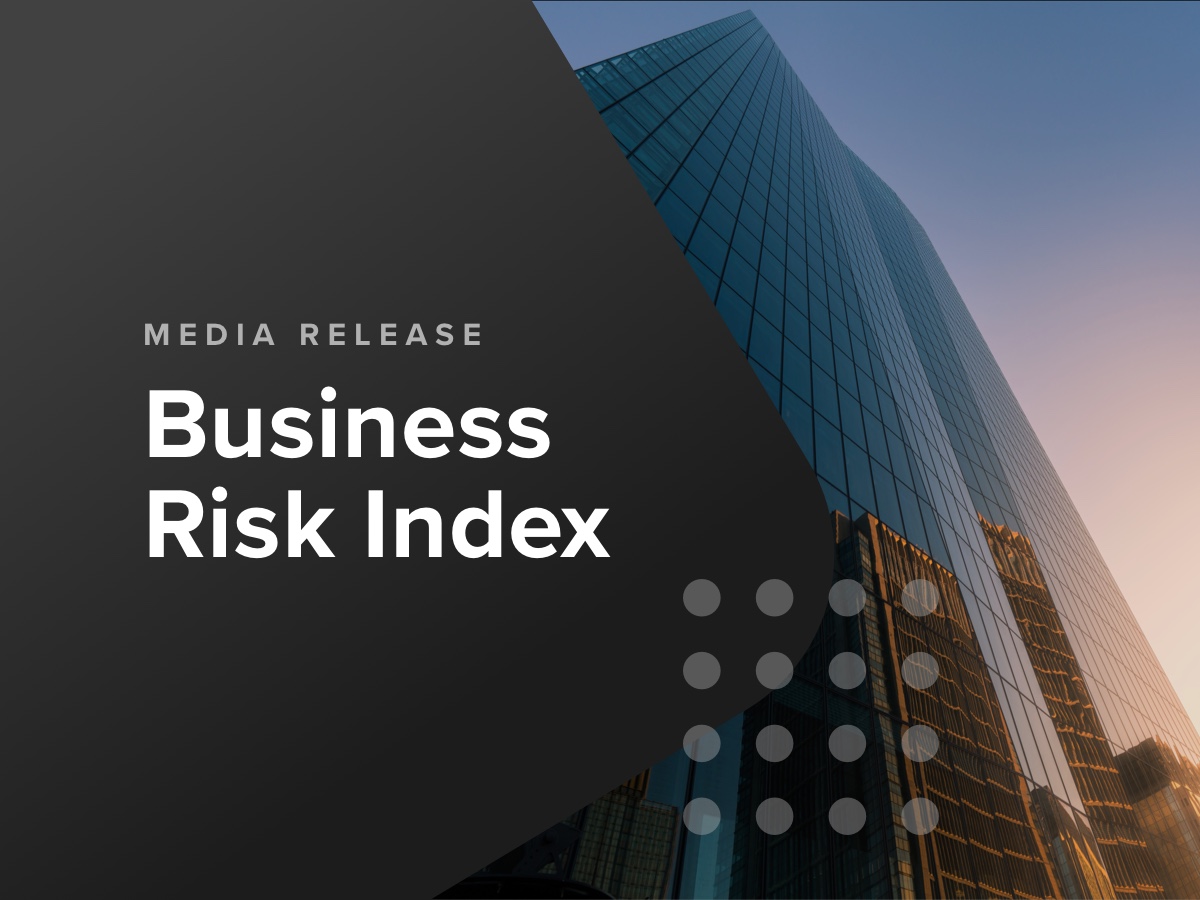 Subscribe to our newsletter
You'll never miss our lat news, webinars, podcasts etc. Our newsletter is sent our regularly so don't miss out.