A little bit of risk is par for the course in the business world, but what happens when landing a new customer ends up costing more than you can gamble?
Understanding Credit Risk
Credit risk. A term that strikes dread in all credit provider when there's too much of it.
Specifically, credit risk refers to the exposure to possible loss that you, the creditor, have to your debtor being unable to pay you back or meet the debt obligations of their contract.
When such a scenario happens, negative outcomes fall on both ends of the contract as cash and supply flows get interrupted and debts become more costly to pay back and collect. For this reason, debtors with low credit risk are easier and less expensive to work with in the long run than those with high credit risk.
In any case, for the safety of your business, it's important to understand how credit risk works and know how much your business can sustainably take. While it's impossible to know from the get-go which potential debtors will end up falling short on payment later, you can assess and manage this risk to lessen any severe credit losses which may happen in the future.
How to Evaluate Credit Risk
There are five Cs to memorise when it comes to measuring credit risk: credit history, capacity to repay, capital, the loan's conditions, and associated collateral. These factors, as well as their position in their industry market and the status of the industry they work in, are used to calculate your debtor's overall ability to repay a loan and thus determine their credit risk.
Once the credit risk is calculated, a business credit score – on a scale ranging from A1 to F – will be assigned to the customer. The safe range of credit ratings tends to fall between A to C as debtors with these ratings generally pose a low credit risk to lenders.
Having access to your potential debtors' credit rating and credit risk will help you determine your business's credit risk limit and distribute your funds accordingly to mitigate this risk. Because of this, some companies have whole departments dedicated to assessing the credit risk of their current and potential customers.
However, with the technology available, there are easier, faster and less costly ways to predict your customers' credit risk, no matter the size of your business. Here's how you can use these tools to your advantage.
How to Mitigate Credit Risk
The first step you should take in mitigating your credit risk is to incorporate stronger credit policies and credit monitoring tools into your business. Being able to utilise the technology available so that you can identify your high-risk potential and current customers will go a long way in helping you make smarter business decisions and protect your business.
Working with services like CreditorWatch, in particular, can further help your business by making sure you achieve these goals even faster. As Australia's market leader in assessing credit risk, CreditorWatch provides end-to-end credit risk solutions for all businesses, no matter what size.
This includes giving our customers access to a full range of customer due diligence tools and comprehensive data you can't get anywhere else, which will save your business time, energy and money when assessing the creditworthiness of your current and potential customers.
In turn, CreditorWatch has several services specific to evaluating credit risk, even before high-risk customers reach your radar. RiskScore, our business credit score tool, gives your business a more comprehensive analysis of your customers and identifies which ones have a higher likelihood of default in the next 12 months.
Payment risk mitigators like Payment Predictor and DebtorLogic also let you stay ahead of back debt and ensure you avoid cash flow problems by analysing your customers' financial health and payment behaviour. And for the latest business insights, payment trends and industry actions, Business Risk Index gives you access to the insolvency risk of businesses across 300+ Australian regions!
For better and faster business solutions to protect your business from credit risk and risky customers, contact CreditorWatch today!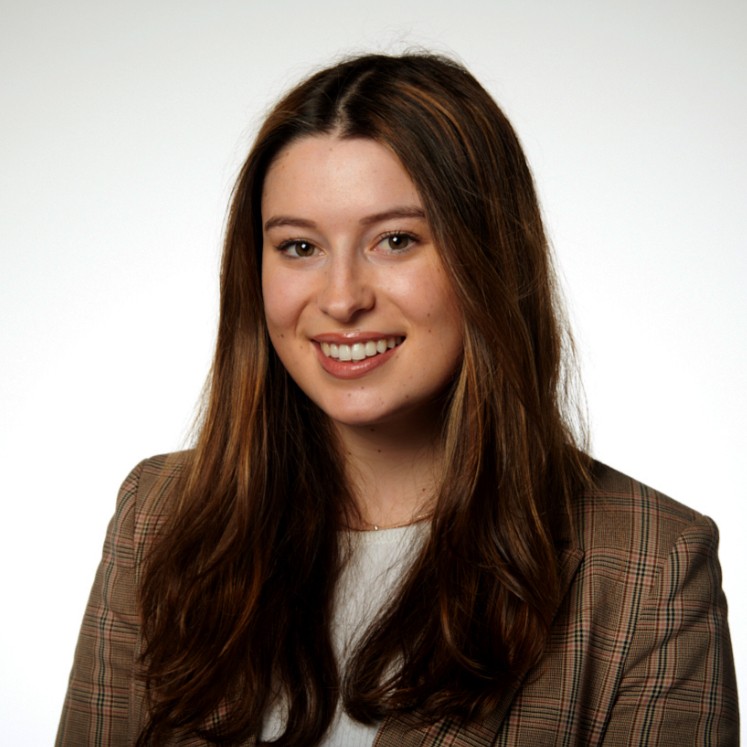 Communications & Marketing Coordinator
Bridget joined CreditorWatch as Coordinator of Communications and Marketing in June 2021. She is passionate about developing and communicating content that assists businesses of all sizes to be supported and protected to grow.
Get started with CreditorWatch today
Take your credit management to the next level with a 14-day free trial.