A successful strike-off action indicates that the Australian Securities and Investments Commission (ASIC) has taken the necessary steps to deregister a company formally. This implies that the business name has been struck from the Australian Business Registry (ABR) and all associated parties, be they employees or creditors, have been notified of the winding up of the company.
Essentially, the company has ceased to exist, legally speaking. However, there may remain remedial actions that you can take to reinstate the business if you'd like to. While it may not be immediate, there is a possibility that you may be able to recommence operations, depending on the initial reasoning for the strike-off. Let's explore a bit further.

Why have I received a Strike-Off Action?
There are two avenues by which a strike-off action is initiated, commencing what's known as a 'Strike-Off Action in Progress'. The first involves company directors collectively agreeing that the best course to wind up a company is via 'Voluntary Deregistration'. There are ASIC guidelines that dictate how this process is to be carried out to avoid the appointment of an external administrator or liquidator.
The second avenue involves ASIC independently commencing strike-off proceedings, which it retains the legal authority to do. Generally speaking, there was some impropriety committed to reach this point, although we know it's not always sinister.
There are several different reasons that may compel ASIC to independently pursue a strike-off action against a company, including:
Failure to respond to a company compliance notice.
Failure to lodge company documents over 18 months.
Failure to pay your Company Review Fee (or other fee) within 12 months.
Fraud or Misconduct.

My company has been struck off – what happens next?
You may have missed a payment or two, or been lax with your due diligence, but the ship can still be righted and put back on course. First, you should be aware of a few consequences resulting from the strike-off:
If you're a former director or senior officeholder, you can no longer deal in vested company assets, liabilities and property, as they are now controlled by ASIC. You also may not deal in trust property, which is vested directly with the Commonwealth.
Because the company no longer exists in a legal sense, any legal proceedings involving the company cannot continue.

What about my deregistered company name and bank account?
The company name is literally stuck off the Australian Business Register (ABR), which means you lose ownership of it and rights to it – until the company is in a position to be reinstated, at which point you may be able to re-register it for the new entity. However, if another company registers that name in the meantime, you may, unfortunately, be out of luck and need to find a new one.
Similarly, your company cannot legally have any open bank accounts since it is no longer a recognised entity. In some instances, the account may be frozen instead of closed fully – giving you the opportunity to reopen the account if you're able to reinstate the company. ASIC actually recommends that banks take this course of action, and alert the company to the strike-off (which it may, in fact, be unaware of). While frozen, you cannot make any withdrawals from, or deposits into, the account.

How to reinstate a struck-off company: A step-by-step guide
You can apply directly to ASIC for company reinstatement, so long as you meet its strict eligibility criteria.
You must be a former director of the company at the point of deregistration, you cannot have received any type of ban or restriction from being a director or similar in the new company, and (perhaps most frustratingly), you must be able to prove that the business was actively trading when it was deregistered. If you believe that you meet these requirements, consider the following steps:

Reinstating a struck-off company through ASIC
Check the availability of your business name. Search for the availability of the name you used to trade under. If it is, ASIC may offer the opportunity to reserve it for up to two months. If not, then ASIC can reinstate the company, all else being well, as your Australian Company Number (ACN) along with the required legal components.
Use a reinstatement calculator to determine the general cost. ASIC will seek payment for reinstatement if you're successful, which may vary according to other payments missed, such as Annual Review Fees.
Request a detailed breakdown of fees. You can send ASIC an online enquiry requesting a more specific breakdown of the costs for reinstatement. If it accepts your request, you should receive an email within 28 days outlining the fees and providing Form 581 – Application for ASIC Reinstatement
Submit the form and pay the fees. After that, it's a waiting game. ASIC may take up to 28 days to make their decision. 

What if ASIC refuses to reinstate my company?
If ASIC decides that it isn't prepared to approve your application, you still have options. You may yet be able to apply to the Australian courts to order ASIC to commence the reinstatement. So too can creditors of the deregistered company if they believe that it has been struck off to avoid the payment of outstanding debts. If you think that court proceedings may be the best course of action, you should consult with specialist legal advice.

Is company deregistration a black mark on my credit score?
The impact of company deregistration on your personal credit score depends on your personal liability for the company's debts. So long as you aren't liable, the score should remain relatively unaffected.
That said, if you recommence directorship of a new company – the strike-off action may affect your business credit score in Australia. Platforms such as the intuitive Credit Reporting suite from CreditorWatch incorporate data including court actions and ASIC notices to paint a more comprehensive picture of risk when conducting a credit check for companies.

Mitigate the Risk of Deregistered Trading Partners with CreditorWatch
As we've already outlined, once ASIC concludes the strike-off action the company is no longer liable for any outstanding debts and you can't pursue them further in court without reinstatement. That's why it's absolutely critical to use the Credit Reporting suite from CreditorWatch to alert your company to the risk of prospectively bad debtors well ahead of time. We analyse over 11 million monthly tradelines from 55,000+ partners to deliver market-leading company credit information.  
Our comprehensive suite of tools includes our advanced RiskScore technology, allowing you to search any company according to its ABN/ACN to generate a company credit score from 0-850 and nominate a risk tier from A1 to F. The higher the business risk score, and tier, the more creditworthy that business is. It puts the power of proactive debtor risk analysis in your hands, helping you avoid risky partners well ahead of any deregistration.
With the power of the CreditorWatch tools, you can avoid risky partners before it's too late. Speak to our expert team today.
ABR
ASIC
business
creditors
deregistration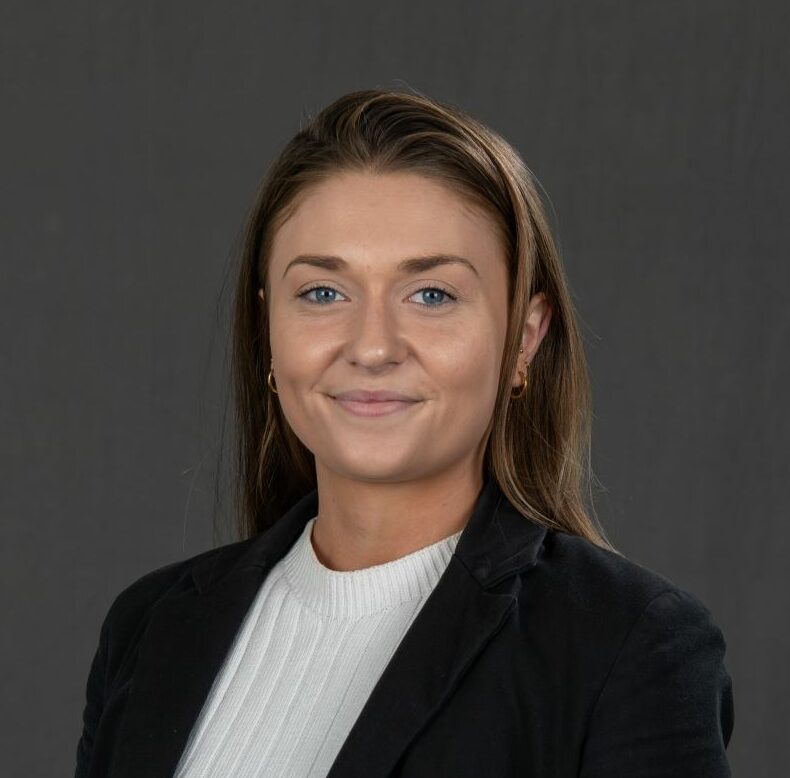 Sarah joined the CreditorWatch marketing team in May 2023, bringing with her a strong passion for helping businesses and individuals navigate the intricate world of credit through strategic marketing and effective communication channels.
Get started with CreditorWatch today
Take your credit management to the next level with a 14-day free trial.