Answering one of the most common questions about PPSR
The introduction of the Personal Property Securities Register (PPSR) was meant to make life easier for secured creditors, credit managers, trading creditors and other stakeholders.
But as many in the industry can attest too, this is rarely the case. At the recent presentations I gave at the CreditorWatch roundtable luncheons in Sydney and Melbourne, many of the questions from credit managers centered around how to register retention of title clauses on the PPSR in a number of different circumstances.
The most interesting of which was: what to do if your customer is a corporate trustee of a trust?
According to a NSW Supreme Court case last year, Re Onesteel [2017] NSWSC 21, where your customer trades its business under a trust structure you must register your retention of title or purchase money security interest (PMSI) based on your customer's ABN, not ACN. Otherwise, if you register the PMSI under the customer's ACN you run the risk of the registration being declared as a "seriously misleading defect" and therefore void.
Identifying whether your customer is trading as a trust is not always a simple process though.
CreditorWatch has a number of tools designed to make this job easier for us. Assume your customer fills out its credit application with you and only supplies its business name. A search of that business name can provide you with the ABN and the structure of the business.
An alternative way to overcome this issue may be to include a clause into your terms and conditions that bind the customer in all of its capacities (including as trustee) to the security interest irrespective of how it is constituted. However, as this practice has only recently emerged, it is untested. Legal advice should be sought first.
As I am seeing more and more PPSR defects lately, it really pays to review your PPS registrations with your lawyers now!
For further information, check out #SVVoidables on LinkedIn and ask CreditorWatch how their products can help you with PPSR. 
More articles like this: PPSR Series Part 2: Decoding PPSA Terminology
---
About the author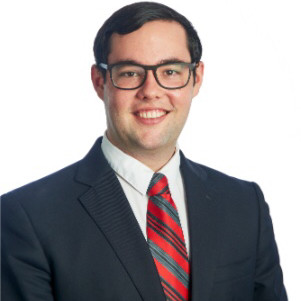 Matthew Hudson is the Founder of SV Voidables (a subsidiary of SV Partners) and the voidable recovery team. SV Voidables is one of the largest unfair preference collection services in the Australia. When he's not collecting, Matthew project manages large voidable transaction disputes for insolvency practisers or their solicitors. He specialises in consultancy services for defending and recovering unfair preferences and other voidable transactions, as well as involved in complex insolvency disputes involving debtors and creditors. Matthew is also a senior manager at SV Partners, managing accountant and a lawyer of the Supreme Court of Queensland since 2015. Matthew posts regular insights on LinkedIn via #SVVoidables, and his blog.