Meet Danny O'Neill – National Sales Manager, VIC
What do you do at CreditorWatch and why do you love it?
My new role is National Sales Manager. I am responsible for new business in the corporate space across the country as well as our account managers.
Working at CreditorWatch is never dull – we have wonderful people, a great culture, the best Trade Credit portal in the market and we are transforming the way people use credit reporting agencies. What's not to love!
What does your average workday look like?
In the current climate, a lot of Zoom meetings. I talk to the sales managers and salespeople every day.
Normally there is a customer meeting or product development meeting/idea to discuss, strategy meetings and I catch up with the Melbourne team.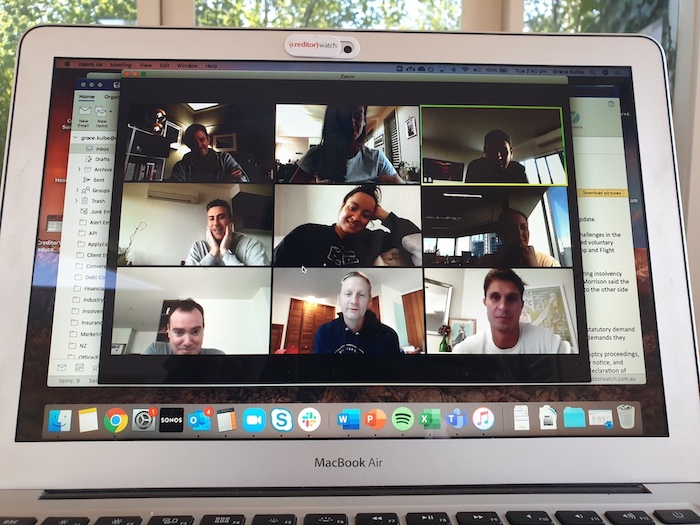 Your role probably exists at other companies. What makes CreditorWatch special?
Obviously the people. It's great being surrounded by a passionate and hard working bunch. The product is world class and we are disrupting the Trade Credit market with our business model and approach to credit reporting and monitoring. It is a very exciting place to be and I look forward to it every day.
What's the biggest career lesson you've learnt so far?
Nothing is achieved without hard work and you need to be in an industry that you love. I am lucky to have found this industry and genuinely enjoy it. Another lesson I've learnt is to always do the right thing by the customer.
These are just three lessons I know. I haven't included the one about spaghetti, a customer lunch and a white shirt.
What's been your biggest achievement in your role?
Having been in it for only three weeks, it's not going to be that earth shattering. Previously as the State Manager in Victoria, I had/have one of the best sales teams I have worked with and we broke sales record after sales record.
It would therefore have to be helping to develop the professional skills and knowledge of the Victorian team and watch us grow bigger and better.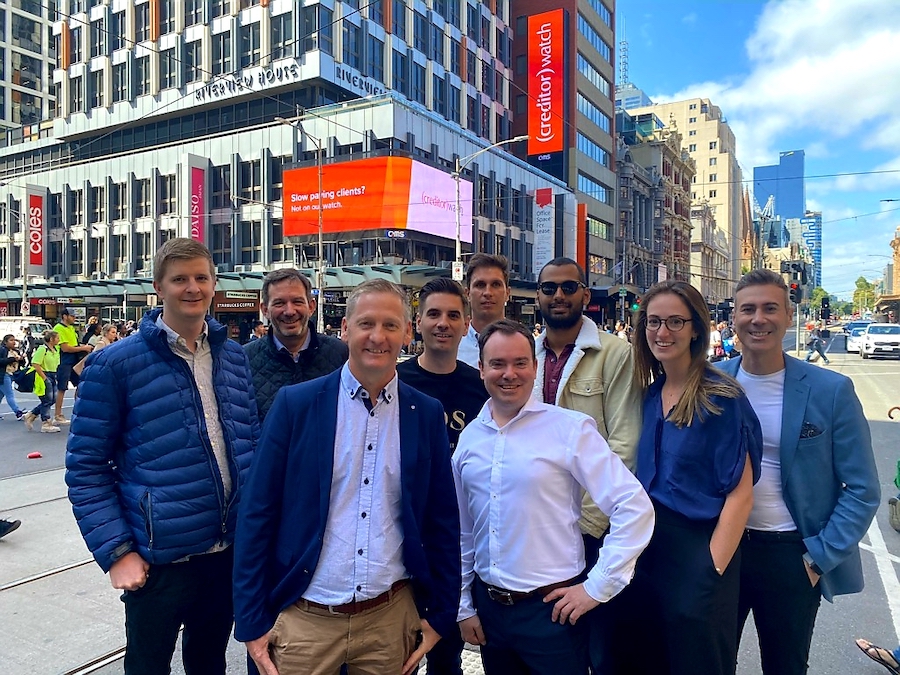 Who or what is your biggest inspiration?
I am always inspired by people who create something. It could be a company, an event, or something in the arts. It always starts with an idea, then a conversation and then action. But typically there is always an underlying passion to drive it forward often against the odds.
What was your first ever job?
It was as a commissions-only sales rep in the UK. A real wake up call (literally) after 3 years of university.
I learnt some valuable lessons and made some great friends. I lasted 3 years before deciding to move to America to ski.
If you could do another job for just one day, what would you do?
Easy – a session musician (guitar) in a studio helping a band record an album.
What's something you've always wanted to try but never have?
Aussie Rules (aka footy).
If Hollywood made a movie about your life, who should play your character?
My wife said Daniel Craig, my daughter said Mr Bean and my son said Samuel L. Jackson!
What is your biggest achievement outside of the office?
Family aside, I met a guy through work who was from Italy living in NZ, and over a beer, he told me he loved Viennese balls. So we decided to put on the first Viennese ball in the Southern Hemisphere.
We hired the Auckland Philharmonia Orchestra, over 50 ballroom dancers, bands and the City Town Hall. We had harpists, people dressed as soldiers riding around outside the hall, sponsorships including Veuve Clicquot, TV celebrities, diplomats and received a load of TV and newspaper coverage.
We sold out of tickets and it was an amazing success. The next year I moved to Australia and I think the idea was picked up by an international events company and runs to this day.