Reading Time:
4
minutes
Q&A with CreditorWatch
Working from home and staying home has been an adjustment for many of us. But, it's also been a great opportunity to pursue new hobbies, find different ways to stay entertained and be grateful for all the little things we hadn't noticed before.
We asked Table 1 from our Sydney office how they're staying home and staying happy.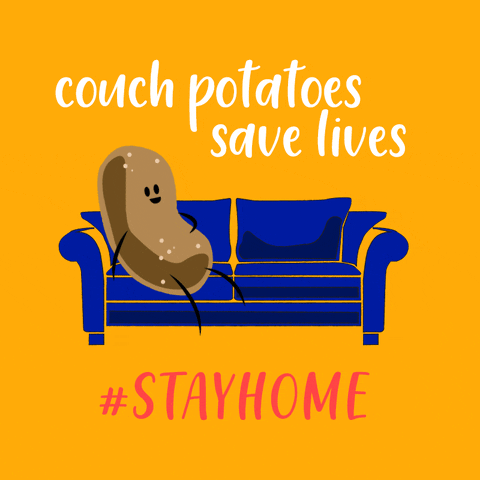 1. What is your daily non-negotiable?
Loren: Going for a walk, even if it's just around the block. Luckily we have a little courtyard where I can get some oxygen.
Jody: Making my bed and having a spotless home. ZEN.
Laura: I ALWAYS ALWAYS ALWAYS go for a walk before work. Loving the fact I can go walk in the local parks rather than the urban route to work. I get to see other people's dogs!
Marisa: Fibre for breakfast – helps keep you regular!
2. How do you stay productive and positive when working from home?
Jody: Caffeine, fresh fruit and reading about astronauts who actually did it tough when isolated in space, floating in a confined box (I'm grateful to be here and grounded lol).
Patrick: Regular breaks with my girls who are a perfect distraction and spoonfuls of Nutella!
Justine: To stay productive, I swear by to-do lists and timetables so I know what I'm doing and when. To stay positive, I like to mix up how I spend my lunch time each day, whether it be a workout, reading a book or Face-timing a friend.
Laura: I don't have an option. My conscience, gratefulness and thankfulness to have a job that I love and live in this beautiful country keeps me positive and productive. I also make sure I take regular breaks and exercise at lunch.
3. What are your hobbies during your downtime at home?
Loren: Usually pole class and other types of exercise…☹ Sadness. Is re-watching all Marvel movies a hobby? Because I do it regularly.
Jody: Japanese calligraphy, meditation, retro Sega-mega games, learning Spanish, the full splits – there is SO much to do at home.
Natalie: I've set up a weights area in the backyard, I cook a lot, I do like 3 face masks a week (is that too much? Probably) and I've ordered my second paint-by-numbers kit.
Justine: I love cooking so I like to find/create new recipes and add them to my own recipe scrapbook (it's something I started when I was travelling around Europe and learnt different things from different people, so it's got all sorts in there).
And for something new, I'm trying to work on my upper body strength so I'm doing a daily push up challenge. I've started with 3 and add 3 on each day for a month – wish me luck!
Laura: Arm knitting! I bought large thick yarn and I'm going to give it a go! Never done it before so when I'm really bored, I'll pick it up and record it.
Marisa: Working on my Kanga routines – a mum and bub fitness program. And becoming a babywearing consultant.
Patrick: Veg out on the couch at the end of the day. Is that a hobby?
4. What are you reading (or watching) at the moment, and would you recommend it to someone else?
Loren: I'm reading a book about economics, so no? Not unless you want to learn about economics. If you do, then yes.
It's called Economics The User's Guide by Ha-Joon Chong. I've been reading it for months because each page has about 3 words I need to Google.
Jody: I'm watching One Strange Rock: a documentary narrated by Will Smith (yes!) about Earth from the perspectives of 12 astronauts with a combined 1000+ days in space.
Why I'd recommend? It's well explained for any curious mind, has amazing visuals, it has the Fresh Prince himself and it's perfect for any space or science nerd.
Natalie: I've been reading 12 Rules for Life: An Antidote to Chaos by Jordan B Peterson, but I actually started it before all of this COVID-19 chaos. I'm up to Rule 3: Make friends with people that want the best for you.
It's interesting and occasionally funny, but a little bit long-winded for my liking. I would recommend if you like philosophical debates (I don't).
Justine: I'm currently reading The Art Of Wellbeing by Meredith Gaston. The book is divided into four chapters – Nourish, Comfort, Energise and Blossom. It's perfect to get through in isolation – it also has beautiful illustrations throughout!
Laura: I'm a bit of a documentary freak, so I think I've watched the whole back catalogue of Netflix. I've just finished The Tiger King, which I wouldn't recommend to any of my sensitive friends, but it's a fascinating watch.
Marisa: Never been a book worm, prefer mindless tv shows. Currently watching an addictive Korean drama on Netflix – Crash Landing on You.
Patrick: I'm watching Ozark Season 3 and listening to Born A Crime by Trevor Noah.
5. What's something nice someone has done for you lately?
Loren: My housemate Kirsty drove us to get takeaway margaritas last Friday 🍹.
Jody: My teammate offered to bake me cookies when COVID-19 is over ❤ – the thought alone is humbling.
Justine: My husband built me an outdoor lounge area so I have somewhere new to sit and be outside whilst in this "lockdown" phase 🏡.
Laura: My good friend sent me bamboo straws and salad servers as a housewarming present. She got them sent directly to me and asked me if the straws were supersize, as I sent her this photo:
She saw them the next day when we went the pub (when we were allowed to go places!) and nearly fell off her chair with laughter, tears in her eyes. The straws aren't supersize, the salad servers are TINY!