CreditorWatch's lessons from the COVID-19 lockdown
Social distancing measures and legislation are gradually being lifted in all states across Australia, as the country navigates the road out of COVID-19. We're looking forward to flocking to restaurants, beauty salons, gyms and our offices in the not-so-distant future and regain a sense of normalcy.
Before we whip off our track pants and remember how to make in-person small talk in the elevator, the CreditorWatch crew reflect on what they've learnt from the lockdown.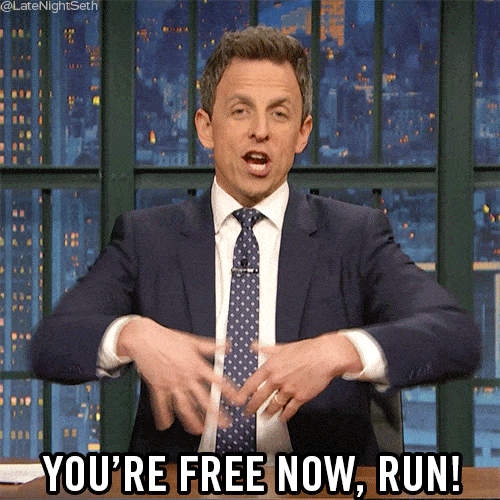 Leanne Penza, Key Accounts Manager
"I CAN survive without buying coffee and food every day. #moremoneyinholidayfund"
"I've learnt not to take time with friends and family for granted. I definitely won't be staying at home over social events in future."
Mark Godley, Account Manager
"It's astounding how much I can get done in one day. Send an email, put on the laundry, make a phone call, accept a delivery and so on. I've increased my productivity over the last few weeks as a result."
"I've learnt how important it is to get out and have a stretch and get some sun during the working day. I will definitely try and get outdoors more in future in or out of the main office. If your office is in your living room, then it's hard to separate work and home. You feel a magnetic pull to your desk and it's quite unnatural!"
Natasha Raymond, Account Manager
"I've learnt I need to try harder to not get sucked in by all the online shopping sales."
"I'm so appreciative of how fortunate and lucky we are in Australia."
Yifan Fu, Technical Lead
"Raising a baby is not as easy as I thought. I'm proud of my wife as she's doing an AMAZING job."
Laura Capstick, Operations Manager
"I've learnt we need to stop comparing our successes with the successes of others. They're not comparable!"
"It's OK to do nothing on your days off! I was meant to learn the guitar, knit, cross stitch and get super fit. It doesn't matter as long as you're healthy in your body and mind."
"My skirting boards REALLY are that dirty."
Justine Cary, Executive Assistant and HR Manager
"Mental health is really important."
"People realise they aren't THAT busy to make more of an effort to stay connected with family and friends."
"Books are knowledge."
Natalie Kapovic, Content Manager
"I've realised I've been going to the beauticians to get my eyebrows waxed every 4 weeks for nothing."
"It's amazing what you can learn from yourself when you have the time to slow down and listen."
Caroline Smith, Senior Business Development Manager
"I've realised how much of a hugger I am and how important human interaction is!"
"A situation like this sparked off so many group Zoom quizzes and video calls to friends and family overseas. I would otherwise never have thought of to do regular group chats – even though the option was always there!"