Meet George Wolf – QLD Sales Manager
What do you do at CreditorWatch and why do you love it?
I am the QLD Sales Manager working with the team in Brisbane where I've been lucky enough to live for the past decade since fleeing the blue state.
The best parts of my role definitely revolve around the people whether that's my team, our clients, or others we work closely with. It's inherently satisfying to establish strong relationships with people. It makes things easier.
It's a real privilege to have the responsibility to help grow a team and to be able to go on that journey with them whilst they battle failures and celebrate successes. I take pride that they are all developing as both professionals and people.
What does your average workday look like?
Post COVID-19, it looks a little different but just a variation on a theme. My partner will attest that I'm definitely not a morning person so the day starts with a "commute" which used to be a physical thing in a car, but now I just have a coffee and stare into space.
Trust me… things ARE going on during that time, although I would never admit to it being "meditation" (a pastime I put in a similar bucket to yoga), so let's call it "reflection".
I catch up with the team twice a day via Zoom as a group. In the morning we share goals and in the afternoon we share feedback and exchange ideas. It's important to stay connected at present so we spend more time doing this than we usually would have in the office. We'll often have short 1-on-1 conversations in addition to this to focus on specifics.
A good day is spent talking or presenting to clients with my team. A bad day is spent doing admin stuff. I much prefer to be out and about, but "swings and roundabouts" as I've had said to me many times in my career.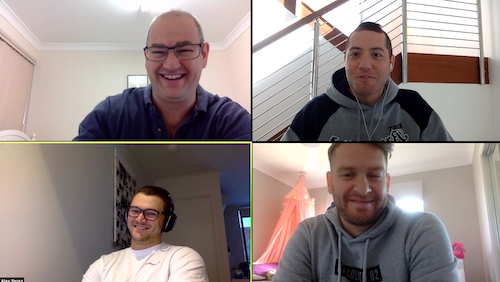 Your role probably exists at other companies. What makes CreditorWatch special?
We actually help small businesses by making essential credit checking and management services accessible. Our products and features are affordable, easy-to-use and accurate.
I'm treated like a manager and a leader and provided with the trust and autonomy necessary to get the job done rather than being wrapped up in admin all day.
CreditorWatch has an open door policy which a lot of firms say they have but don't in reality. I can talk to anyone in the business including execs, all whom openly engage with customers.
What's the biggest career lesson you've learnt so far?
Quite the question to be asked casually… I believe you have to follow your own path because success looks different for everyone. Opportunities are everywhere but it's up to you to make the most of them. For me, "career" isn't about a big job or a flashy CV, but about doing work I enjoy more often than not.
The other thing is…don't be a d*ckhead. People won't want to work with you, customers won't trust you and you'll spend your working life chasing your tail wondering why it isn't working out.
What's been your biggest achievement in your role?
I believe we're really imposing our presence in Queensland now. The whole team has worked incredibly hard and haven't taken shortcuts. We've got people on the ground who are driven, intelligent and honest and that gets noticed.
The other thing I would say is even getting the role was quite an achievement. Tough interview is all I'll add.
What's your biggest achievement outside of the office?
I've got three daughters and I'm still sane does that count? Joking aside – the eldest is 6 and the youngest is 2 and they have mastered ganging up very quickly.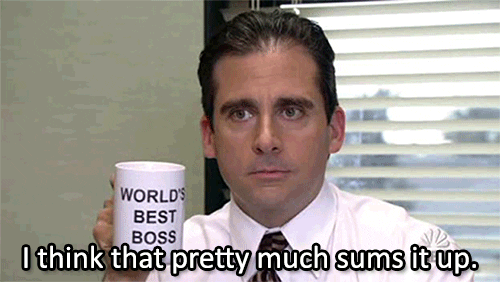 What's something you've always wanted to try but never have?
I've never been to the US. Travel has always taken me to Europe or Asia. It'll happen one day probably when the kids have left home.
What do your parents think you do?
I'm one of 5 so they don't really care what I do, provided that I'm not still living at home. They actually think I moved to QLD to get away from them which may be partially true on a deeply subconscious level.
Dad's an engineer so whilst he understands the concept of revenue generation, he's not sure how a salesman adds value to the process. Mum was a respite nurse so she doesn't mind but wants me to "be kind always".
What three apps do you use the most?
LinkedIn – there's lots of rubbish on there but you really can engage with like-minded people and establish a healthy network to share ideas.
Gumtree – because so many people get rid of things that work perfectly well. PS: I'm not a hoarder! I'm not…really…
Spaceship – such an awesome little investment app. We throw a few hundred into it each month but best of all they aggregate some great content and I don't have to do anything.