The Australian economy continues to prove to be a tough climate for the retail industry
With the rise and rise of online shopping, an oversaturated market and stagnant wage growth, the retail industry continues to take a beating and even the steadfast favourites are feeling the pinch.
This year has had a turbulent start with a number of Aussie retailers entering administration in January, some within just days of each other. Accessories brand Colette by Colette Hayman and family-run McWilliams Wine entered voluntary administration in the first month of the year, and department store Harris Scarfe announced plans to shut 21 stores.
Countless clothing brands have also announced shop closures or restructures. Women's fashion brand Bardot entered administration in December, closing 58 stores across the country. 48-year-old denim favourite Jeanswest also collapsed earlier this month, leaving almost 1,000 jobs at risk.
Plenty of these businesses were counting on a booming end-of-year period that never came to fruition.
Retail records increases in defaults and court actions
In our latest Small Business Risk Review for Q4 2019, the data points to more storm clouds ahead for the embattled retail industry.
Payment defaults: Touted as one of the earliest warning signs on the path to insolvency, 30% more payment defaults were recorded nationally last year compared to 2018. In retail, there was a 17% increase in payment defaults being registered year-on-year.

Court actions: Nationally, court actions are up 9% year-on-year. When comparing Q3 2019 to Q4, court actions in the retail industry are up 10% which hints to a further increase in the coming quarters.
What will 2020 bring?
With hundreds of Aussie retailers shutting up shop so early in the year, the rest of 2020 isn't looking promising. The national increase of defaults and court actions in Q4 could very well result in a domino effect. Insolvencies are pipped to rise in Q1 2020 and beyond as more businesses struggle to make payments and compete in the weak economic climate.
Bankruptcies are at a 25-year national low, but with the recent bushfires tearing through the Australian East Coast, this could lead to an upcoming spike.
It's more important than ever to perform your due diligence
The road to administration is fraught with warning signs, so the good news is these can be detected. Keep track of your debtors with CreditorWatch's monitoring tools and get real-time alerts when your customers incur a default, are taken to court or stop paying other suppliers. When you've stopped being paid, take advantage of our debt collection tools to chase your payment.
Small businesses are often the ones that are paid last or not at all, so it's vital to look into your debtors' poor payment history or practices. Check your customers' payment patterns over a 12-month period with Payment Predictor and compare their payment behaviour with the rest of the industry.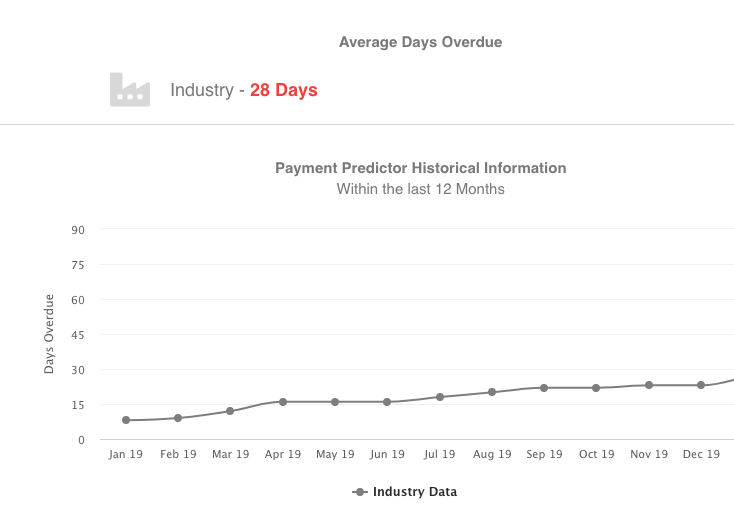 CreditorWatch is designed so it's easy to detect adverse data. Start your free trial today or contact us here for information.
Find out how CreditorWatch works
Liked this article? You'll also like Small Business Risk Review: Q4 2019